Hero Bundle: Best-Selling Solar Generator + Survival Food
Be your family's hero… make sure you've got your most important "crisis-ready" needs met. Get 2 of our most popular survival essentials in one Hero Bundle! 
Including our #1 best-selling "heroes," the Patriot Power Generator 1800 & 3-Month Survival Food Kit. 
Nearly endless solar backup power 

Fume-free, silent & safe

FREE 100-watt solar panel
$100 OFF Your 3-Month Survival Food Kit

Easy payment plan available
365-day money-back guarantee
Regular price

$3,194

Sale price

$3,094

Unit price

per
Get $100 OFF Your 3-Month Survival Food Kit with Your Patriot Power Generator? YES!
Incredible Blackout Protection & Food Security Together
You get our two best-selling "hero" survival must-haves... in one value bundle, for your ultimate peace of mind.
First, you'll get our legendary Patriot Power Generator 1800 for robust backup power. To keep your food safe, critical medical devices running, and communication lines open. And that's just the beginning!
With this SOLAR portable powerhouse, you can:
Cycle your fridge or freezer
Charge cell phones & laptops
Keep CPAP & oxygen machines going
Turn on a TV for important news
Run a fan, or electric blanket
Take it tailgating or in your RV!
Use power tools in weather event
Turn on lights for comfort, or to ward off looters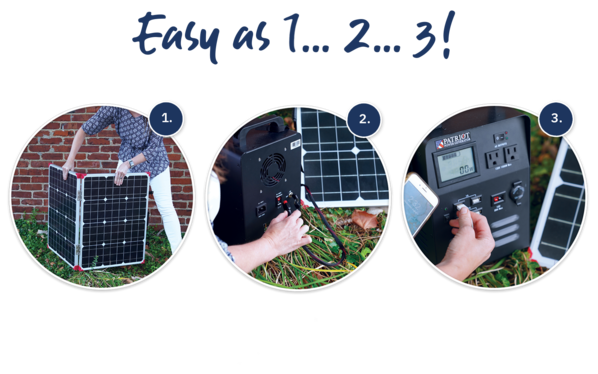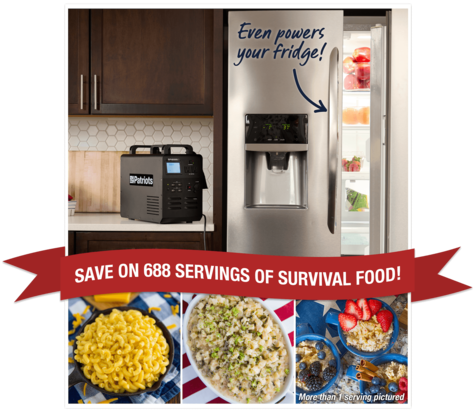 Second, you'll also get our now-famous 3-Month Survival Food Kit (a $699.00 value) included with your bundle at $100 OFF. This is our most popular food kit for a reason — and was even sold out for over a year! With this Hero Bundle, you're getting it with extra savings.
With this survival food smorgasbord, you'll get:
Delicious, homemade-tasting recipes
688 total servings per kit/about 7.5 per day
135,440 calories per kit/about 1,505 per day+
Designed to last 25 years*
Disaster-resistant packaging
+ You may want or need more calories per day, especially if you're pregnant, a child, elderly, or have other health conditions. For more information, see footnote 4.
* 25-year shelf life under proper storage conditions. Excess heat and/or damage to packaging may decrease shelf life. For more information, see footnote 3.
Be it from a sale, a natural disaster, economic uncertainty, or global unrest... these two survival must-haves sell out again and again.
But in these trying times, we wanted to combine them as a value bundle just for YOU. So you could prepare for an uncertain future that's unfolding right now.
Hero #1: Your Patriot Power Generator 1800 Keeps the Lights ON When the World Goes Dark…
Let's talk about our first "hero"... and why it's an absolute must to keep life going when the SHTF.
Because here's the thing…
A power outage can happen at any moment.
And the fact is that without power, everything will just... STOP. And when it does... those who aren't prepared might sit defenseless in the dark. Helpless for many days, or even weeks.
Sure, you could use a gas generator. But those make a ton of noise, draw unwanted attention, & have toxic fumes.
Not so with the Patriot Power Generator 1800. It's lightweight, fume-free and safe to use inside your home. It's whisper-quiet and won't attract attention. Most importantly, you'll be able to recharge it again and again… for FREE.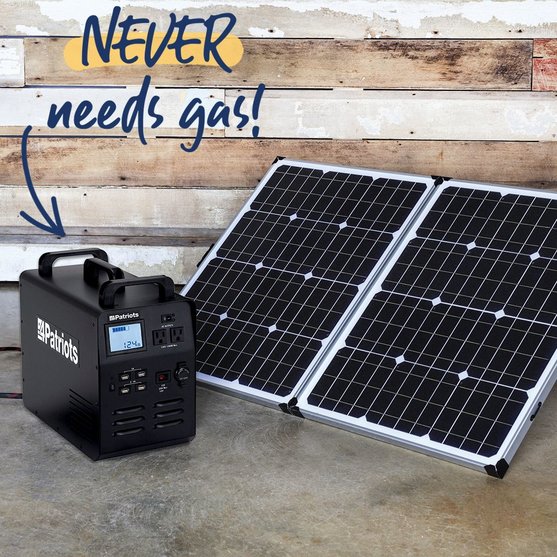 Powerful & Easy to Use... Right Out of the Box!
Here's what you'll love about the best-selling Patriot Power Generator…
Inside your solar generator, there's a powerful lithium-iron-phosphate battery famous for its stability. You'll love the reliability and strength of this advanced engineering.
More Power & Storage than Before
Compared to the previous model, your Patriot Power Generator 1800 now has a continuous output of 1,800 watts, with 3,048 peak. And it can hold 768 Wh of power (60 Ah).
That means that if an appliance uses 1,800 watts of power or less, your Patriot Power Generator can run it. Most small appliances, including your fridge and freezer, fall into this group.
Run Times for Common Appliances:
USB Lamp - 193 Hours
Phone Charger - 153.6 Hours
Mini Fridge - 106 Hours
Fridge/Freezer - 19.2 Hours
Aquarium Heater - 5.1 Hours
CPAP Machine - 15.4 Hours
Portable Stove - 38 Minutes
Microwave - 51 Minutes
*Run times are approximate; results vary based on appliance & usage conditions. For more information, see reference 5.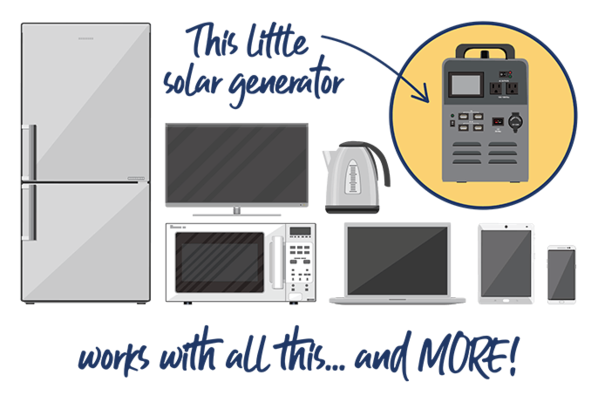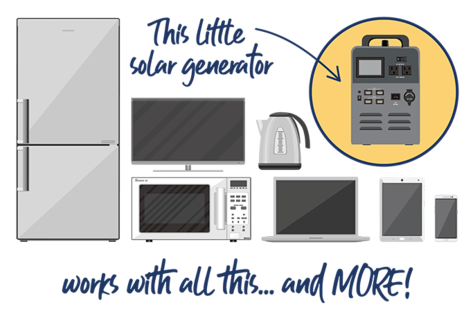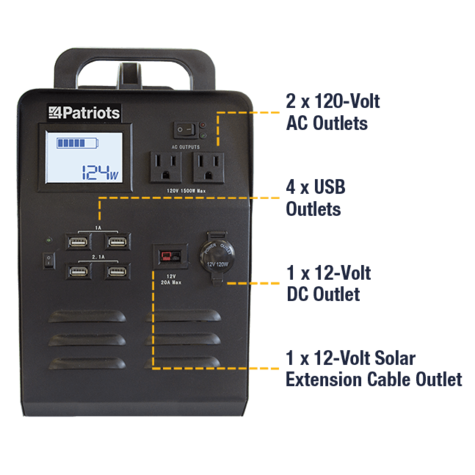 Plenty of Electrical Outlets
To make sure it's ready to handle whatever you throw at it, the Patriot Power Generator includes 8 convenient outlets.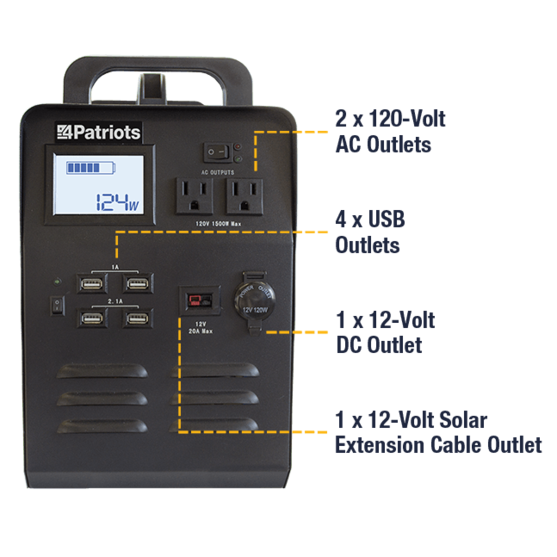 Truly Plug & Play
You don't need to be a gadget person to use your solar generator. Three simple steps and you'll be up and running:
Unfold your solar panel in the sunlight
Plug your solar panel into the generator
Plug your devices into the generator & enjoy FREE power from the sun
Your solar generator arrives charged and ready to go. There's no assembly required… you can start using it right away.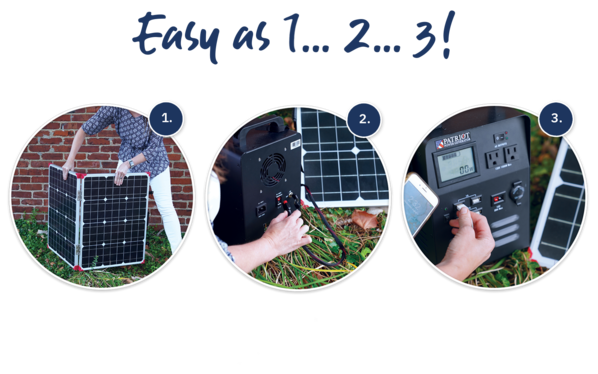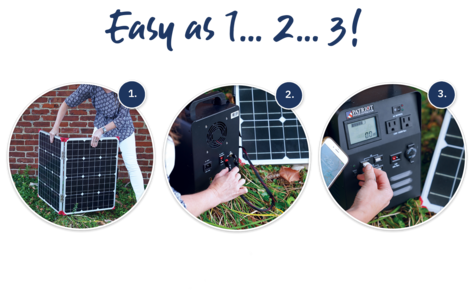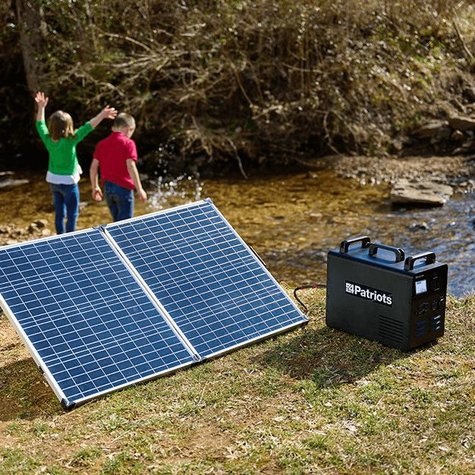 100-Watt Solar Panel Included
A commercial-grade solar panel comes with your unit. Many competitors make you pay separately for this! And their panels aren't nearly as nice.
Durable metal frame
Reinforced corners & carrying handle
Folds easily for discreet storage
Even "daisy chain" additional solar panels together to double or triple your power… and to cut your charge time in half.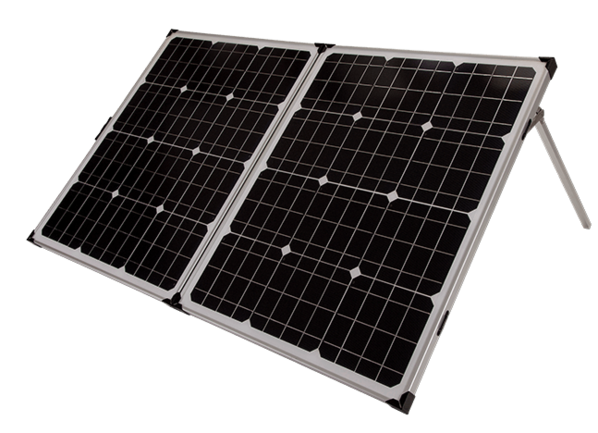 You can recharge your solar generator 2,500+ times. That's like 6.8 years of daily use. About 4X the shelf life of most solar generators.
Charge in as few as 3.5 hours with the included AC cord. Or charge in 10 sun hours with the included solar panel.
Your Patriot Power Generator is only 40 pounds. It's designed to be portable.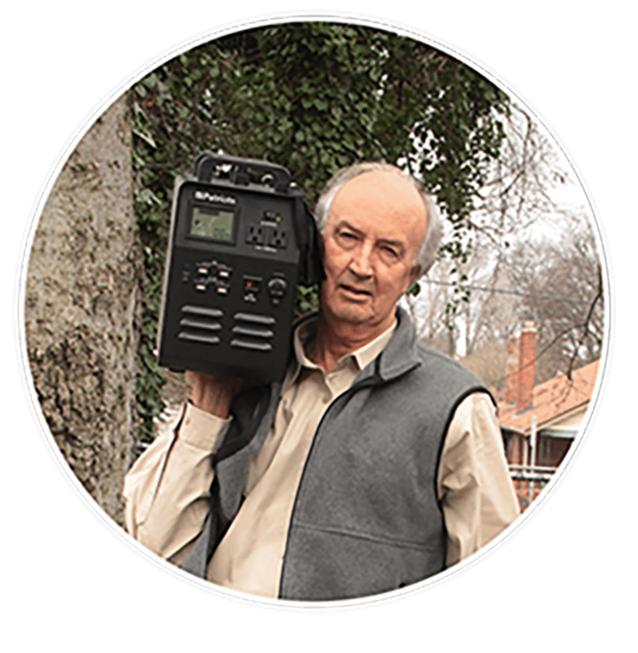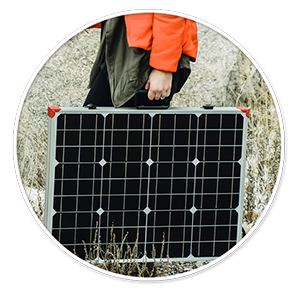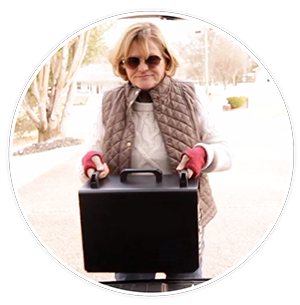 And it's built tough. So while easy to move, your solar generator weighs about as much as 5 gallons of water, a big bag of pet food, or maybe your 3-year old grandchild (without all the squirming). Not super heavy, but just heavy enough to withstand a drop on the ground, rough handling, or even being run over by a truck. We tried it!
Now that you've got power covered, let's talk about food!
Hero #2: Your 3-Month Survival Food Kit Brimming with Delicious Recipes You'll Love – At $100 OFF!
Every 3-Month Survival Food Kit contains delicious recipes that your Grandma would love… made with top-quality ingredients.
You get "stick-to-your-ribs" emergency food for breakfast, lunch, and dinner. Not to mention, mouthwatering desserts to satisfy any sweet tooth. Plus, real milk to wash it all down.
Each 3-Month Survival Food Supply gives you:
688 servings – (about 7.6 per day)
135,440 total calories – (approx. 1,505 per day)+
24 delicious recipes
You may want or need more calories per day,+ especially if you're pregnant, a child, elderly, or have other health conditions. Your Survival Food kit is designed to provide energy and nutrients for one person in a stressful emergency situation. It's not intended to be a complete caloric replacement during "normal" times. In an extended emergency you'll want to supplement your daily calorie intake, nutrients and variety with additional food items available on this site, food you have stockpiled in your pantry, fresh produce from your garden, etc. And some folks get multiple Food Kits at once, to make sure that they have more calories on hand or to feed more than one person. And with a value this good, that probably makes sense!
+ You may want or need more calories per day, especially if you're pregnant, a child, elderly, or have other health conditions. For more information, see footnote 4.
Images show multiple servings. Click here for product information.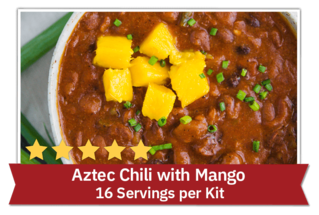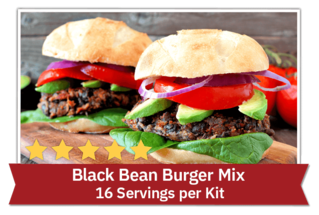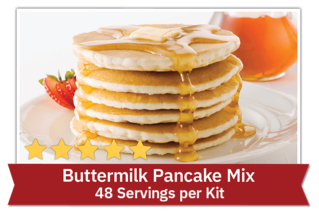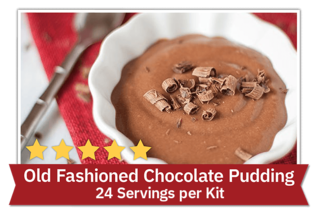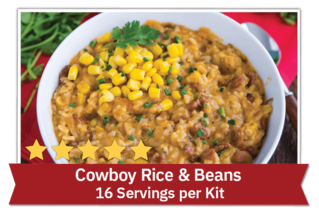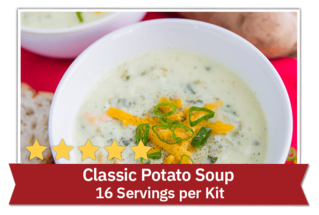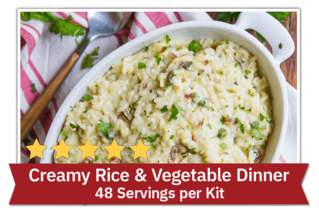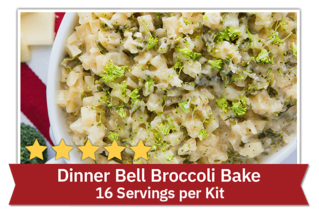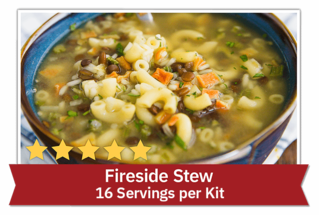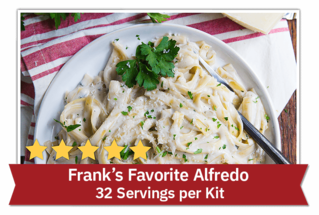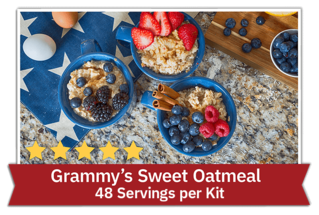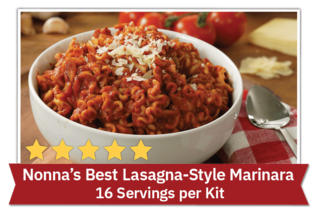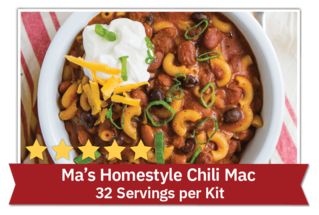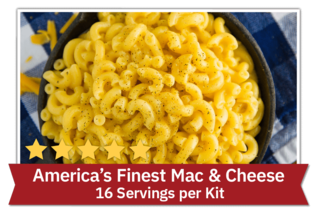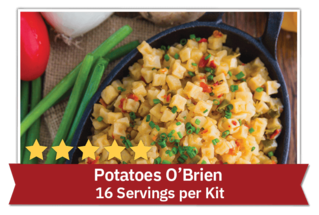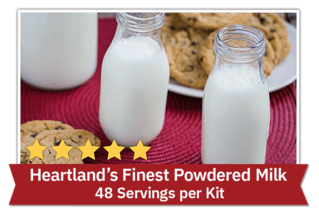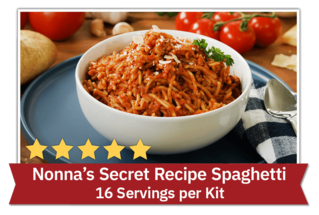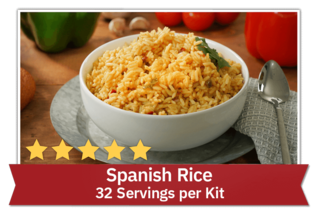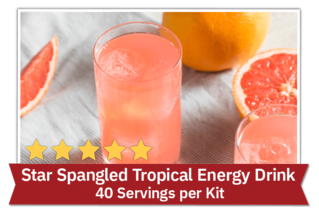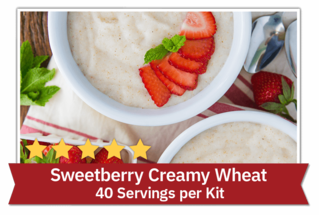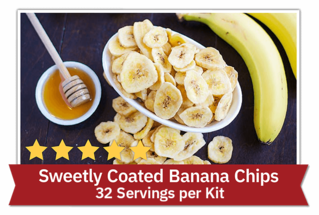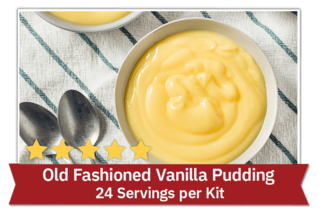 Click "Add to Cart" to start your order now.
This is the same survival food kit that was sold out for over a year! Folks that wanted this kit couldn't get one at any price…
And with this special Hero Bundle, you'll get a 3-Month Survival Food Kit at $300 OFF.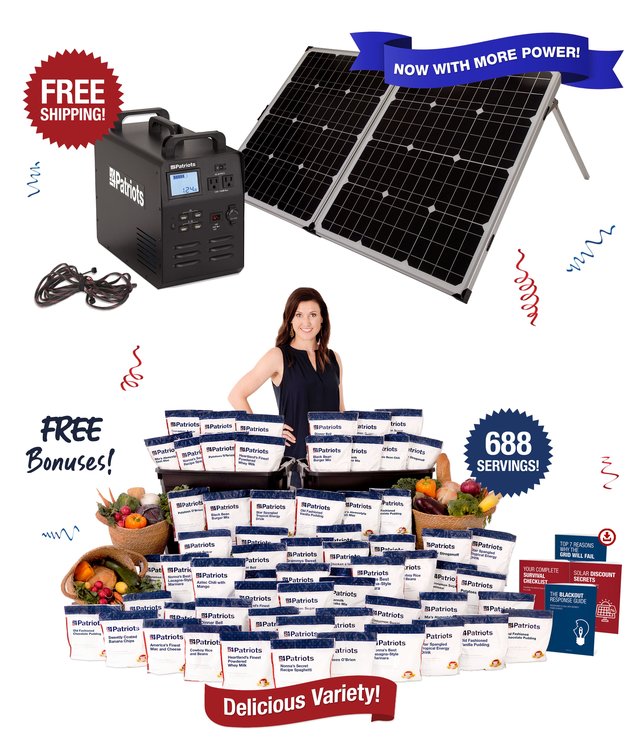 Not only will you get 24 recipes of mouthwatering, family-favorite recipes to savor… you'll get the kind of peace of mind that only comes from knowing you're prepared.
So delicious and simple to make, you'll forget you're eating survival food!
Survival Food: A Cinch to Make
Cooking your delicious food takes about 15 minutes, in only 3 simple steps. It's so easy, even your kids or grandkids can make these emergency meal kits.
Just look how easy it is…
Boil

Simmer

Serve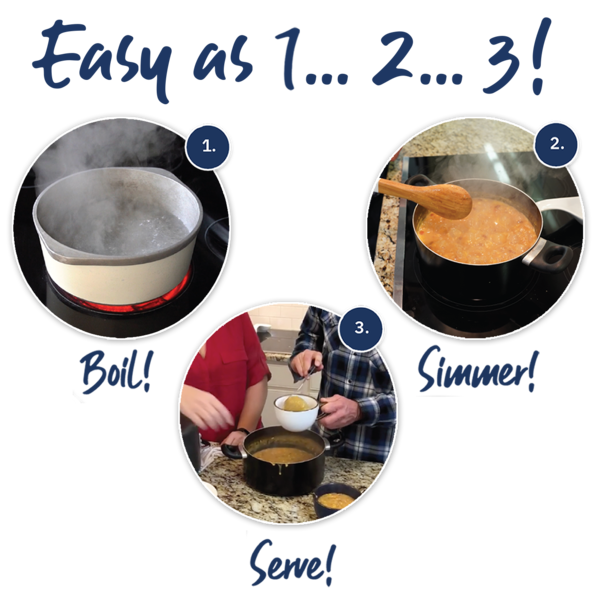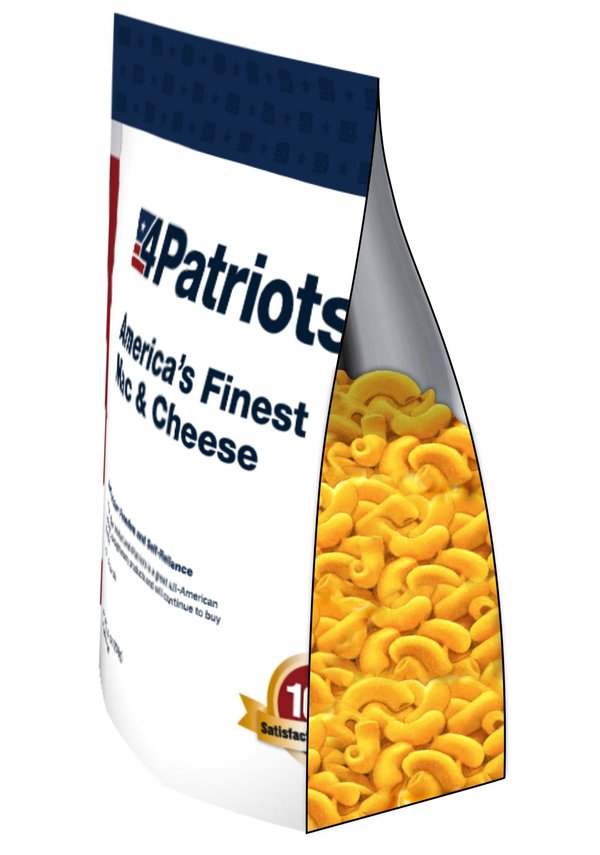 The Secret to a 25-Year Shelf Life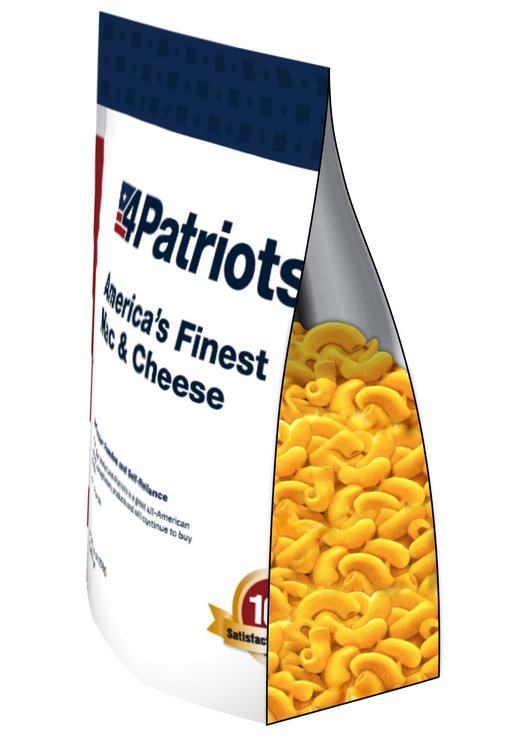 Premium Ingredients
Fresh whole grains & high-quality produce are the starting point for your Survival Food.
Low-Heat Dehydration
State-of-the-art technology locks freshness & flavor in while taking moisture out.
Space-Age Technology
Triple-layer Mylar® pouches work as a barrier to protect against air, light and moisture.4 It's the same material NASA uses to protect astronauts.
Perfectly Preserved Flavor
A high-tech, high-capacity oxygen absorber sucks OUT excess air. And every pouch is "cold sealed" to keep damaging heat away from your food.
Designed for Discreet Storage
Your kit comes in 2 water-resistant, slim-line tote with easy-carry handles.
This tote is made from good-quality plastic… not the cheap stuff! This way, it's easier to keep air, water and critters away from your survival food until you're ready to enjoy it.
And it's covert. So you can stash your survival food...
Under the bed
Above a fridge
Hidden in plain sight
On your RV adventure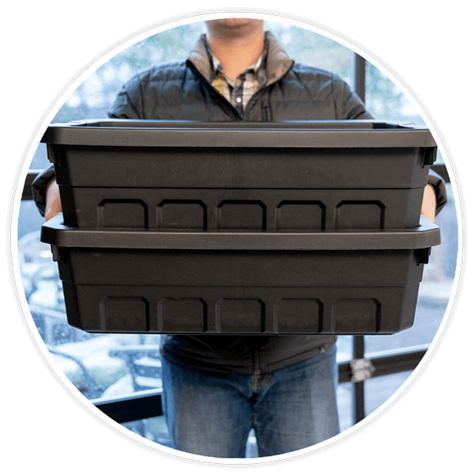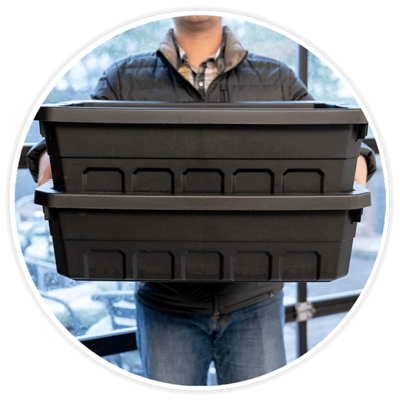 Folks love having 3-Month Kits for emergencies, and for eating during "normal times," too...
Incredible Variety — 24 Unique Recipes
You'll only find this deluxe combination of recipes right here. You get meals like America's Finest Mac & Cheese, Ma's Hearty Chili Mac & Hearty Stroganoff. And more!
Delicious, Family-Favorite Meals
Your 3-Month Kit comes with 688 mouth-watering servings of tasty survival food. Meals you'd be proud to serve to your family.+ Save them for a crisis, or use them to avoid a trip to the grocery store.
Made with Quality Ingredients… You Can Taste It!
Your survival food is handpacked in our warehouse in Utah, USA using the finest ingredients sourced from the USA & around the world. Our facility is SQF certified and registered with the USDA and FDA. All to protect the quality of your food.
You really can't go wrong with this Hero Bundle… because of the survival needs it covers, and the incredible value you get with it.
Don't you owe yourself this kind of rock-solid peace of mind?
+ You may want or need more calories per day, especially if you're pregnant, a child, elderly, or have other health conditions. For more information, see footnote 4.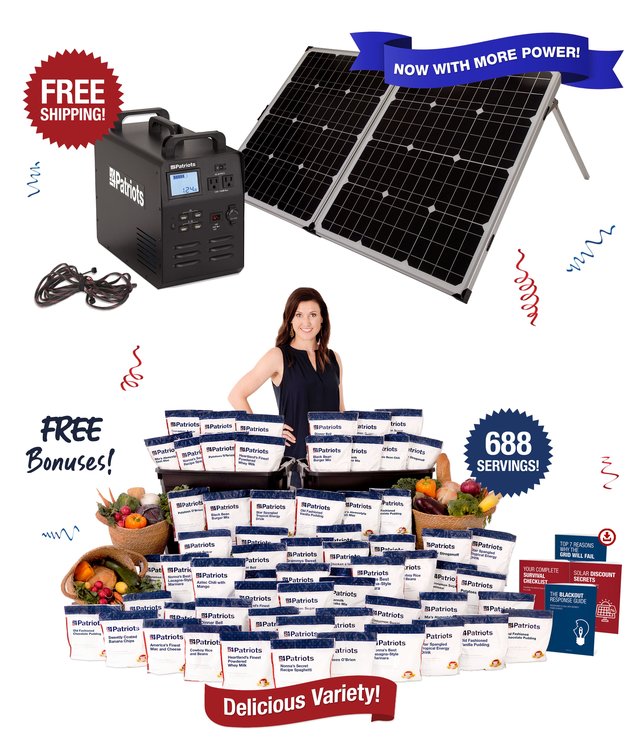 Hero Bundle: Best-Selling Solar Generator + Survival Food Information:



100% Satisfaction Guarantee

Claim Your Hero Bundle: Best-Selling Solar Generator & Survival Food Now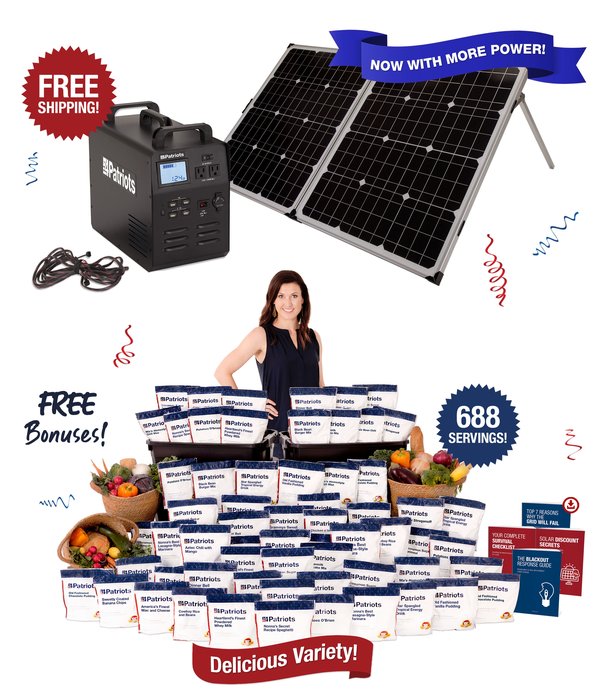 Customer Reviews: Folks Love These Best-Sellers
I Don't Need to Depend on the Government
"During Hurricane Harvey people were standing in line for hours for water. There was no fuel, there were no grocery stores open.
The power was out, but I just plugged everything into my Patriot Power Generator. Plugged the TV in, and we had our coffee. We were just living a normal life. Everything was normal.
Be prepared to be self-reliant. I could hunker down and live here for six months and not ever have to leave. I feel self-reliant. I don't have to rely on anybody."
Survived Hurricane Harvey
I Feel Secure Having This
"The Patriot Power Generator handles my lights, AC if I need it, a small heater, my microwave and my TV. I also have a small refrigerator I can plug in. I put my solar panels on the trailer hitch and recharge while I use my generator inside.
I've used a gas generator before and spent $50 for gas for 3 days. But the Patriot Power Generator can go inside while I sleep, and I don't have to worry about anything. I feel a lot more comfortable.
I'm really glad I made the investment. Don't think about it too long. JUST DO IT."
Our Family Will Be Fine When SHTF
"I didn't have to have those big bulky MREs. And you can put basically about 5 packages of 4Patriots versus 1 MRE in my bag.
It's convenient and you get more. Because we have such a large family… We might not have the opportunity to bug out so we have to bug in.
This right here, it's a lifesaver."
Delicious Dinner Done In A Flash
"We tested the Hearty Stroganoff, Milk, and Old-Fashioned Pudding. The food is delicious, and my sister and I are picky eaters!
With this kit, you can give yourself some comfort, even in a stressful situation.
I can't stress enough why you should have this on-hand."
* Real reviews from real customers. Sometimes customers receive a free product to test or as a thank you for submitting honest feedback. For more information, see footnote 1.
Your 4Patriots Order is 100% Risk-FREE
100% Money-Back Satisfaction Guarantee
If for any reason you're not satisfied with your 4Patriots products, just return them within 365 days (that's a full year) from the date of purchase and we'll refund 100% of your purchase price. So there is no risk to you.
Try your solar generator in your home for a full year. Put it to the test! Charge it up and drain it down. Get to know your solar generator and what it can do for you. If it doesn't do everything we said it does or if you're unsatisfied for any reason, return it. You'll get your money back, no questions asked.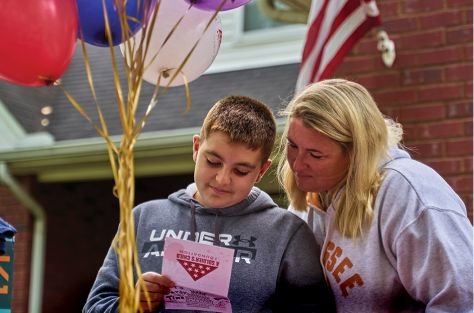 Your Order Helps USA Veterans
When you shop with 4Patriots, a portion of the proceeds goes to charities that support our veterans and their families. Including Operation Homefront, Fisher House, A Soldier's Child-Foundation and Team Rubicon.
4Patriots and our affiliated brands have donated more than $975,000 since we founded the company. And the number keeps growing!
You can feel good knowing that you're supporting our veterans while getting the peace of mind you deserve.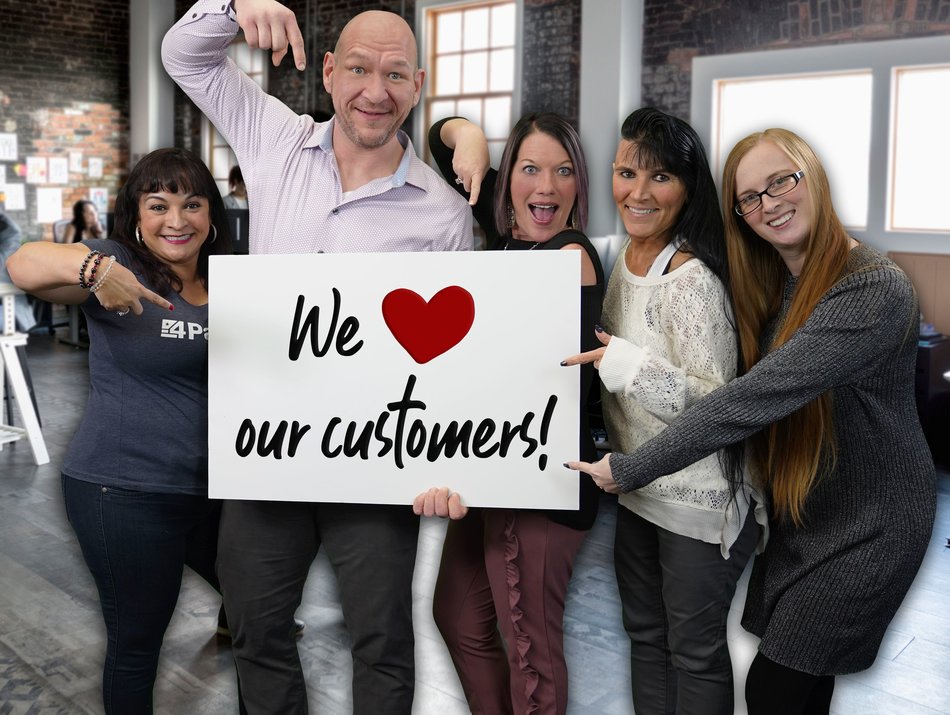 An American Company You Can Count On
Thanks to your support, we're able to employ 175+ American men and women from all across the USA. People who work hard and truly enjoy helping folks get prepared for emergencies.
Our office is located in Nashville, Tennessee. We're real people – Americans. Not some 800 number in a foreign call center.
So, if you need help… please call or chat with our friendly, America-based customer service team today.
Claim Your Hero Bundle Now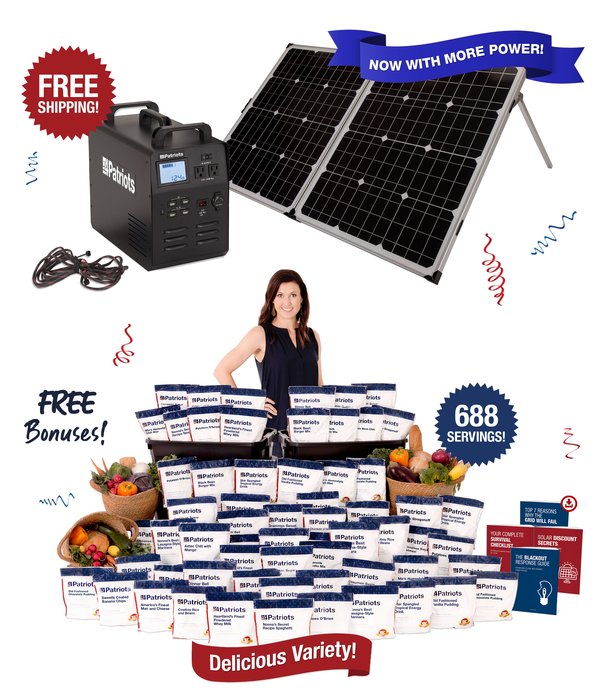 Hero Bundle FAQs
Q: What's included in the Hero Bundle?

Q: How long will my Patriot Power Generator 1800 keep me protected?

Q: How fast can it charge?

Q: How do you "Daisy Chain" the Panels?

Q: Where is my survival food made?

Q: How much food do I need?

Q: What if I can't afford this?

Q: What if I change my mind?

Q: How does shipping work?

Q: Is it safe to buy online?

References:
All testimonials in this advertisement are from real people; sometimes names and photos have been changed to protect their privacy and some were given free products in exchange for their honest feedback. Testimonials represent exceptional results, don't apply to the average purchaser and are not intended to guarantee that anyone will achieve the same results. The organizations, publications and people referenced on this site are not affiliated with 4Patriots. They have not endorsed, sponsored or recommended this product; no affiliation or endorsement is claimed. Terms & conditions apply. Cade Courtley is a former Navy SEAL and Platoon Commander who served 9 years of active duty and has been compensated by 4Patriots for his hard work in helping us test and endorse this product.
Peak output for the Patriot Power Generator increased from 2,000 W (1500 model) to 3,048 W (1800 model). Continuous output is 1,500 W and 1,800 W, respectively. Storage capacity for DC devices increased from 600 Wh (1500 model) to 768 Wh (1800 model).
Your survival food is designed to last 25 years on the shelf. Storage conditions impact the shelf life of your food. For best results, always protect your food from heat, air and moisture. Avoid prolonged exposure to temps above 75 degrees F. Keep food sealed until ready to eat. Shelf life will vary based on storage conditions.
These kits are designed to provide energy and nutrients for one person in stressful emergency situations. They are not intended to be complete caloric replacements during "normal" times. You'll want to make sure you have additional food items on hand so that in an extended emergency you'll be able to supplement your daily calorie intake, nutrients and variety with additional food items available on this site, food you have stockpiled in your pantry, fresh produce from your garden, etc. An average adult needs approx. 2,000 calories per day to meet their energy needs. This kit provides approximately 1,505 calories per day for one person. This may not be enough for optimal nutrition, especially for an extended period of time, or if you're pregnant, a child, elderly, or have other health conditions. In order to supplement your daily calorie intake, to add variety or to provide food for more than one person, we offer a number of supplemental products, including food bars, meat packs, fruit and vegetable packs, etc. By combining our kits with these additional products, you can ensure that you have 2,000 calories per day available to you during emergency situations. We'd be happy to discuss your particular preparedness goals, and to help you select more or less survival food to meet your unique needs. Call 1-800-304-4202 to speak with our friendly Customer Service team.
Refrigerators, freezers and similar appliances maintain a safe temperature by running on cycles. The CDC recommendation is to keep temperature below 40°F and above 32°F. If starting with a cold appliance, running backup power to your fridge for 1 hour will maintain temperature for about 4 hours. Usage conditions will impact this estimate (interior temp, exterior temp, appliance age & features, fridge contents, etc.). Click here for more tips on cycling your fridge or freezer.