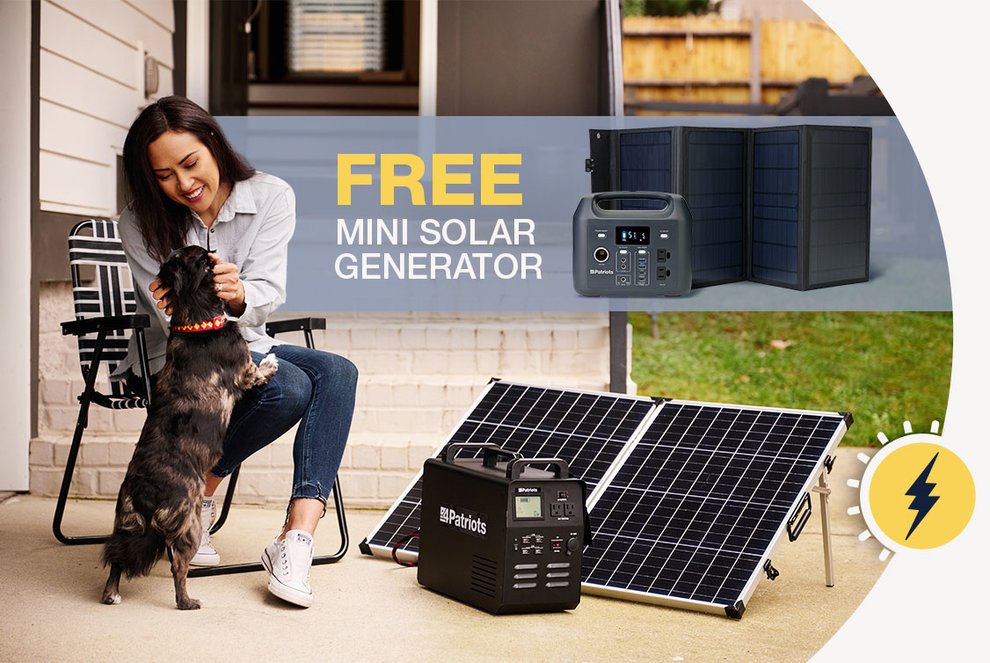 National Preparedness Month Solar Savings
[Ends 09/30] Claim This Best-Selling 2-for-1 Generator Bundle as Your Ultimate Back-up Power Solution
Shop Now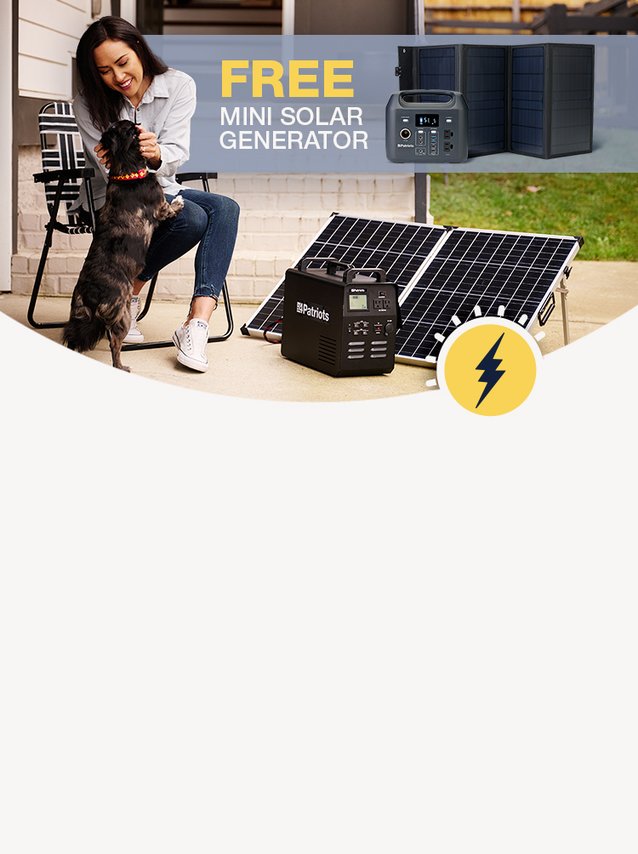 National Preparedness Month Solar Savings
[Ends 09/30] Claim This Best-Selling 2-for-1 Generator Bundle as Your Ultimate Back-up Power Solution
Shop Now
National Preparedness Month Solar Savings
[Ends 09/30] Claim This Best-Selling 2-for-1 Generator Bundle as Your Ultimate Back-up Power Solution
Shop Now
Get FREE Shipping & Handling on Orders of $97+

Say Goodbye to Soggy Tailgate Food
Solar Cooler Keeps Food & Drinks Cold With NO Ice & Powers Your Phone
Shop Now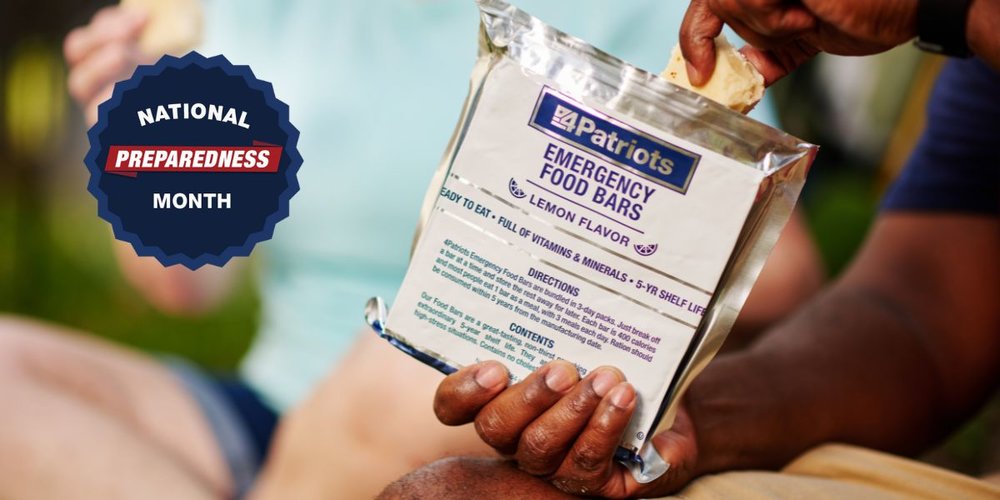 Hungry For A Deal? We've Got You Covered
[Ends 09/30] Get 90 FREE Emergency Food Bars on Orders $700+
Shop Best-Sellers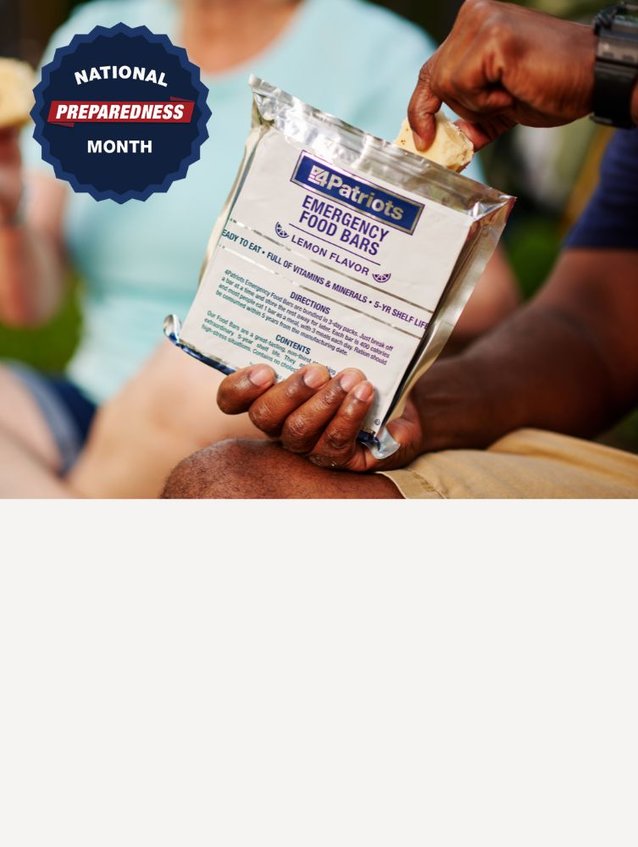 Hungry For A Deal? We've Got You Covered
[Ends 09/30] Get 90 FREE Emergency Food Bars on Orders $700+
Shop Best-Sellers
Hungry For A Deal? We've Got You Covered
[Ends 09/30] Get a FREE Pack of Emergency Food Bars on Orders $700+
Shop Best-Sellers
An American Company You Can Trust
Thanks to your support, we're able to employ 175+ American men and women from all across the USA. People who work hard and truly enjoy helping folks get prepared for emergencies.
Learn More
Your Order Helps USA Veterans
When you shop with 4Patriots, a portion of the proceeds goes to charities that support our veterans and their families.
Learn More
Emergency-Preparedness Blog
Helpful survival articles, tips & tricks. Unique ways to build your self-reliance & get the peace of mind you deserve.
Read The Blog
Real Reviews from Real Customers