Patriot Power Generator 2000X Expansion Pack
[Limited Stock] Exclusively for Patriot Power Generator 2000X owners —  upgrade your solar generator & nearly DOUBLE your available power.
The NEW 2000X Expansion Pack is designed to work perfectly with your NEW solar generator. It's a simple, 2-piece system that increases the battery capacity of your Patriot Power Generator 2000X.
With it, you'll have a total battery capacity of 2,956 Wh… enough to run your devices for almost twice as long as you could with a generator alone. And you can even get multiple Expansion Packs… for even more power.
Just think how nice it would be to almost DOUBLE your power…
Cycle your fridge and your freezer at the same time

Power more devices each day

Run your devices for longer

Have backup power in 2 rooms at once

Stop worrying about power management
Regular price

Sale price

$1,594

Unit price

per
Exclusive upgrade only for Patriot Power Generator 2000X owners…
How Would You Like to Nearly DOUBLE Your Available Power?
[Limited Stock] Upgrade Your Solar Generator While Supplies Last...
You'd be interested in powering MORE stuff for LONGER, right?
Especially if it meant that you didn't have to buy a second solar generator?
Folks say that the Patriot Power Generator is so critical to their family's safety and so easy to use that they want a whole garage full of them.
That way they can use all the power in their generator — drain it completely — and just swap in a new one without ever having to worry about their available supply. They wouldn't have to ration power, or choose between running a fridge and a freezer.
In fact, there's only 1 "complaint" we hear about the previous model of our famous solar generators.
"I love my generator... but I want to store MORE power!"
And who can blame them?
Folks want the freedom and self-reliance that comes from having plenty of power on hand.
And the reality is…
In a Blackout You Want as Much Power as Possible
Blackouts aren't just annoying. They're dangerous.
Without enough backup power, an extended outage could cost you:
Access to critical news
A way to communicate with loved ones
Staying cool or warm
All the food in your fridge or freezer at a time when grocery stores are empty
And if you're someone who uses a CPAP, oxygen machine or other home medical device, you need to consider that, too.
Think how much you'd pay for those things in a blackout lasting many days or weeks.
Then think about how long it takes the utility company to fix downed lines after a big storm.
The only person you can rely on in an emergency is YOU.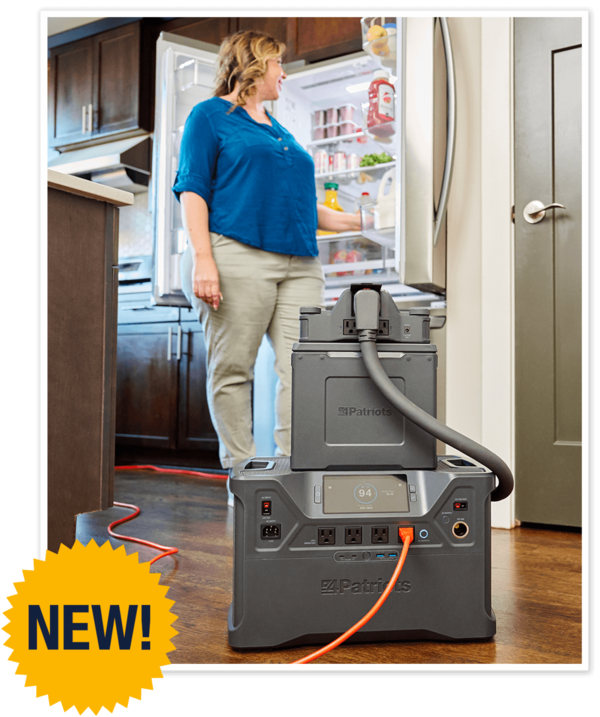 You have to think about which devices you'll need to stay safe until life returns to normal. And have plenty of power onhand to run them.
That's the inspiration for the 2000X Expansion Pack Platinum Upgrade.
It's designed to work perfectly with your NEW solar generator.
It stacks on top of your solar generator to almost DOUBLE your available power.
Or you can plug devices directly into it… and use your generator and expansion pack in different parts of your home at the same time.
There's Just 1 Catch…
We only make 1 Expansion Pack for every 3 Solar Generators that we produce.
That means that not everyone who claimed a Patriot Power Generator 2000X will be able to get the Expansion Pack Upgrade.
Of course we want every Patriot Power Generator owner to have an Expansion Pack Upgrade. We'd make more, if we could.
But the truth is...
We're a family-owned American business, not some Big Tech company. Our resources are limited. And since gas generators kill innocent Americans every year… and because we are one of the few USA-based companies that know how to make SAFE, fume-free alternatives… we believe it's our duty to help get our generators into as many homes as possible.
That's why our engineers spend most of their time producing solar generators. And why these NEW Expansion Packs are in short supply.
There's no pressure. If you want to stick with basic protection, that's fine.
But if you want to claim this exclusive upgrade while units are available…
Here's What You'll Get
NEW Patriot Power Generator 2000X Expansion Pack
First, you get the Expansion Pack itself… a simple, 2-piece system that increases the battery capacity of your Patriot Power Generator 2000X.
With it, you'll have a total battery capacity of 2,956 Wh… enough to run your devices for almost twice as long as you could with a generator alone. And you can even get multiple Expansion Packs… for even more power.
The first piece — the "block" — is like a safe-deposit box for potentially life-saving electricity…
Patriot Power Expandable Battery 1300
The first piece of your Expansion Pack is a powerful lithium iron phosphate battery block that holds a whopping 1,344 Wh of power.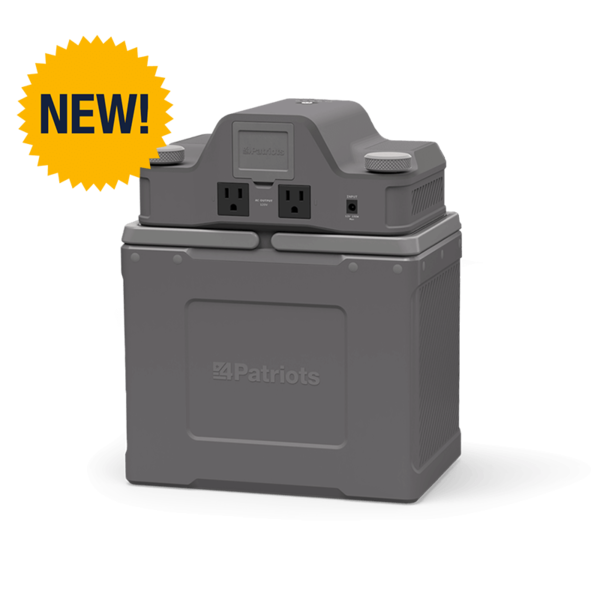 This backup battery puts many generators on the market to shame.
Large Capacity & Longer Run Times: So that you can power more devices on single charge.
12V output
1344Wh, 105Ah (how much energy is stored in it)
900A peak, 150A continuously when used alone (and more when connected to your solar generator)
Quality & Safety: LiFePO4 battery technology is considered the best and safest battery technology that you can buy. It's famous for its strength and stability. Made from the safest, highest grade lithium iron phosphate, this battery replaces lead-acid batteries for energy storage.
3,500 Lifecycles: You can use and re-charge this battery 3,500 times. That's like 9 and a half years of daily use.
Built-In "Smart Charging:" All batteries are temperature sensitive. That's why yours comes with an internal Battery Management System (BMS) to function better in extreme temperatures. It prevents over-charging or discharging when outside optimal temperatures (32 to 113° F for charging and -4 to 131° F for discharging). It is water resistant, too.
Maintenance Free: Retains charge for 2 years.
Compact & Portable: Only 23 lbs and smaller than a propane tank at 10.2" L X 6.6" W X 8.8" H.
Patriot Power Battery Connector 2000W
The second piece — the "connector" — helps your block talk to your Patriot Power Generator 2000X.
This "connector" transforms the stored energy in your "backup battery" into AC power. This ensures even the most delicate electronics, such as medical equipment, can be powered safely with a continuous current.
Simply plug one end into your Expansion Pack and the other into your NEW solar generator.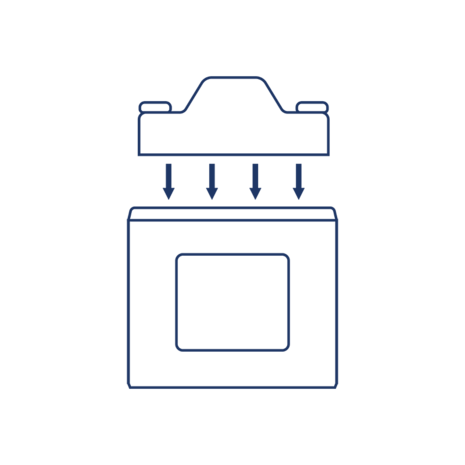 1. Attach 1 end of the Connector to your Expandable Battery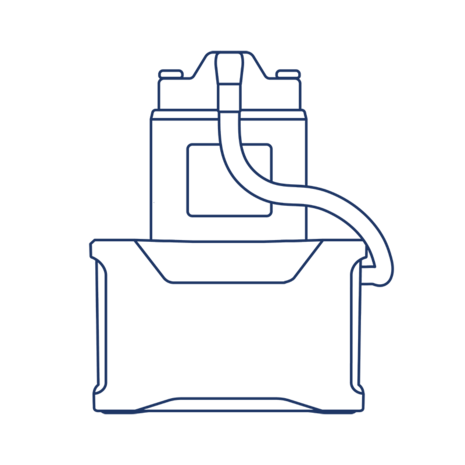 2. Connect the other end of your Connector to your Solar Generator
And if you want to… you can use your 2-Part Expansion Pack system as its own stand-alone generator. It has two wall outlets (AC) to power your devices. For example, you could use the Expansion Pack in your living room to power the TV and the 2000X in your kitchen to power your fridge. Wow!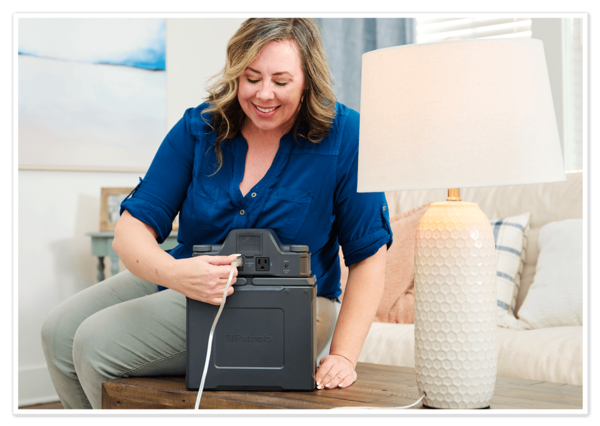 With your 2-part Expansion Pack system and your NEW Solar Generator, you can power even more devices for longer… almost like having 2 super-powerful generators in 1.
Click the "Add to Cart" button below to claim yours from our limited, introductory batch.
Claim Your NEW 2000X Expansion Pack Now — Only 244 Units in First Batch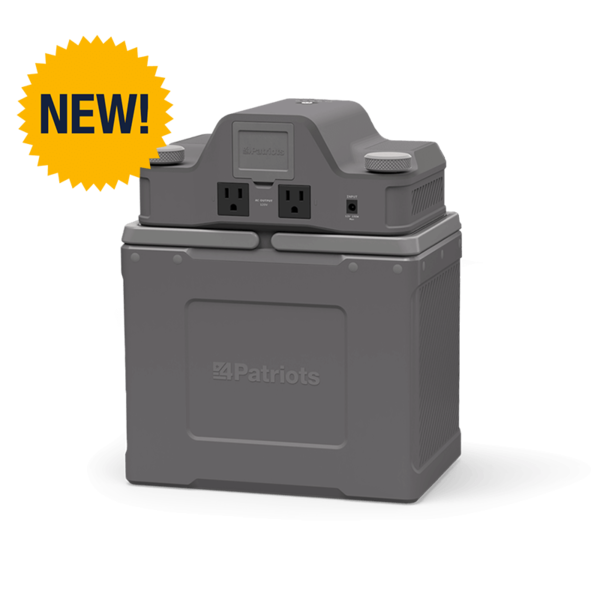 Expansion Pack Information:


100% Satisfaction Guarantee

Customer Reviews: Folks Love 4Patriots
"I cannot believe how many items this company has come up with for our comfort & safety in our survival. Every item has a lot of thought & energy involved in protecting us from just about anything. I feel good giving this company my business because I know it's going to a good cause."
Excellent Emergency Products
"4Patriots offers excellent emergency products. Great service and great communication make this company well deserving of your business. 4Patriots makes you feel like you're dealing with a caring family who cares about your family. I will certainly buy future products from them."
* Real reviews from real customers. Sometimes customers receive a free product to test or receive a free product as a thank you for submitting honest feedback. For more information, see footnote 1.
Your 4Patriots Order is 100% Risk-FREE
100% Money-Back Satisfaction Guarantee
If for any reason you're not satisfied with your 4Patriots products, just return them within 365 days (that's a full year) from the date of purchase and we'll refund 100% of your purchase price. So there is no risk to you.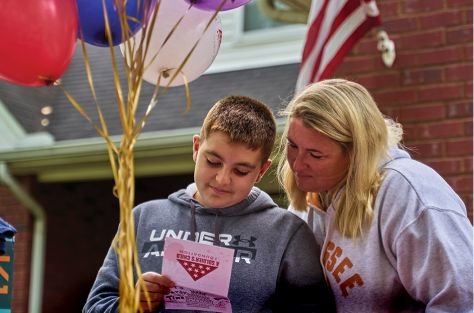 Your Order Helps USA Veterans
When you shop with 4Patriots, a portion of the proceeds goes to charities that support our veterans and their families. Including Operation Homefront, Fisher House, A Soldier's Child-Foundation and Team Rubicon.
4Patriots and our affiliated brands have donated more than $975,000 since we founded the company. And the number keeps growing!
You can feel good knowing that you're supporting our veterans while getting the peace of mind you deserve.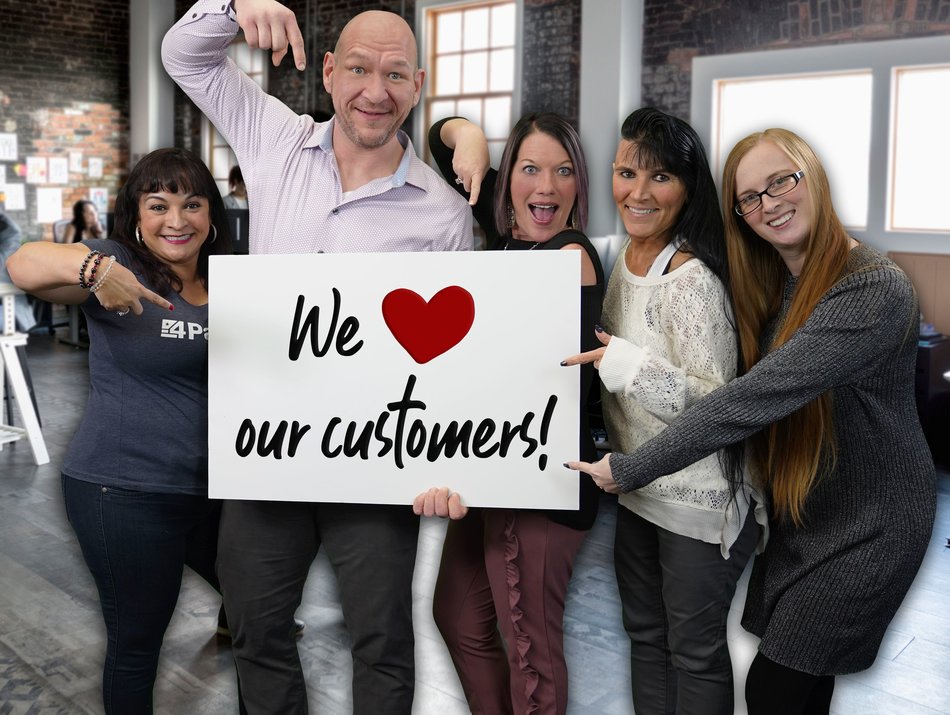 An American Company You Can Count On
Thanks to your support, we're able to employ 175+ American men and women from all across the USA. People who work hard and truly enjoy helping folks get prepared for emergencies.
Our office is located in Nashville, Tennessee. We're real people – Americans. Not some 800 number in a foreign call center.
So, if you need help… please call or chat with our friendly, America-based customer service team today.
Claim Your NEW 2000X Expansion Pack Now — Only 244 Units in First Batch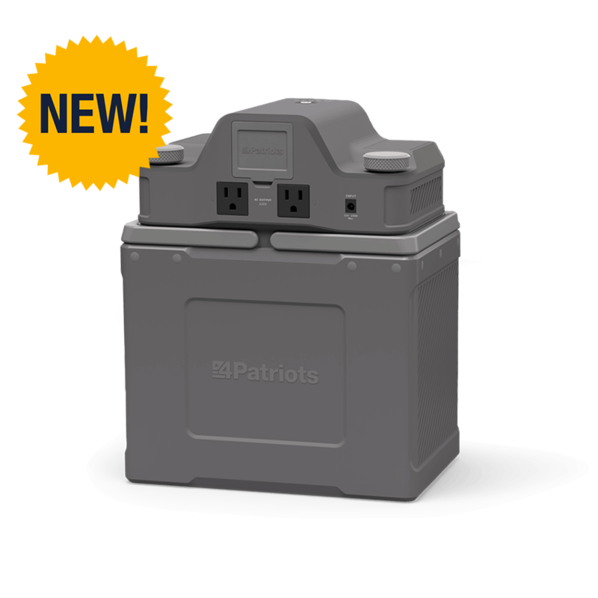 Frequently Asked Questions
Q: How long will my Patriot Power Generator 2000X Expansion Pack keep me protected?

Q: How fast does it charge?

Q: How does shipping work?

Q: Is it safe to buy online?

References:
All testimonials in this advertisement are from real people; sometimes names and photos have been changed to protect their privacy and some were given free products in exchange for their honest feedback. Testimonials represent exceptional results, don't apply to the average purchaser and are not intended to guarantee that anyone will achieve the same results. The organizations, publications and people referenced on this site are not affiliated with 4Patriots. They have not endorsed, sponsored or recommended this product; no affiliation or endorsement is claimed. Terms & conditions apply.