At 4Patriots, we champion freedom and self-reliance. This is our core purpose and our mission.
4Patriots Supports American Veterans
Which charities does 4Patriots support? Well… we'll tell you.
But first, we have to say "THANK YOU." Because we wouldn't be able to do any of this, without loyal customers like you.
As an American, family-owned business – your choice to stand with us IS noticed. And it goes a long way. Thanks to your support, we're able to employ 170+ American men and women from all across the USA. People who work hard and truly enjoy helping folks protect themselves and their families.
And again – thanks to you – we provide meaningful support to important charities that help American veterans and their families. In fact, we've donated more than $402,955 since we founded the company. And the number keeps growing!
Here's a little bit about the causes that your 4Patriots purchase helps support...
Note: Phone and email wait times are significantly longer than usual due to a surge in demand for survival products.
Phone:
1-800-304-4202 (TOLL FREE)
Hours:
Monday – Friday: 8am – 7pm (CT)
Saturday: 10am – 4pm (CT)
Mail Orders & Correspondence:
(no product returns)
2920 Berry Hill Dr., Suite 300
Nashville, TN 37204
Email:
help@4patriots.com
4Patriots Supports Organizations That Help Our Vets
4Patriots is a proud supporter of organizations that help American veterans and their families, including...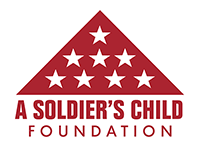 Their mission is to serve the children of fallen military personnel who have given their lives on active duty while defending the USA. And the work they do is truly incredible.
We're honored to partner with them. One look at this video, and you'll see why…
"A Soldier's Child Foundation was founded in 2009 as a citizen initiative caring for the children of our fallen. Little did we know that we would find companies across our country with the same heart as ours. To find one in our own backyard — and their name happens to be 4Patriots — is no coincidence. Indebted to you all at 4Patriots for your time, talent, and treasure given to the special children we serve!"
Daryl JW Mackin, Founder/Executive Director
A Soldier's Child Foundation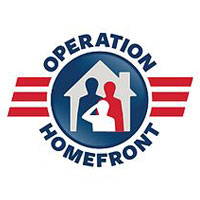 Operation Homefront assists military families during difficult financial times by providing food assistance, auto and home repair, vision care, travel and transportation, moving assistance, essential home items, and financial assistance.
"It is with deep gratitude that I celebrate your generous donation to support our military family. This partnership will provide the needed support for so many military families."
Vivian Dietrich, Senior Director
Operation Homefront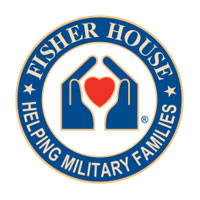 Fisher Houses provide military families housing close to a loved one during hospitalization for an illness, disease or injury.
"Thank you for your continued support. The military and veterans' families we serve daily will benefit greatly from your generosity."
Stacy Thomas, Director of Corporate & Foundation Relations
Fisher House Foundation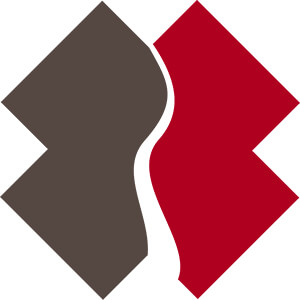 This disaster response organization unites the skills and experiences of military veterans with first responders. They rapidly deploy emergency response teams, free of charge, to communities affected by disasters. Team Rubicon currently maintains a roster of 65,000+ volunteers able to deploy throughout the United States and world.
"I wanted to reach out to you personally on behalf of the men and women of Team Rubicon and most importantly, those who we serve, and offer a quick note of gratitude for your team's decision to increase your monthly investment in TR – you have increased our ability to have impact across the country. We look at 4Patriots as one of our strongest partnerships and are humbled to think of the confidence you have in our work and mission. We can't wait to make an even bigger impact, together with you, in the future. Thank you so much for your partnership in our mission."
Art delaCruz, CEO
Team Rubicon

4Patriots in the Community
4Patriots also regularly donates our products to organizations in need. Check out these stories...
"I pray I never have to depend on this for survival, however, the peace of mind is invaluable to me, and I am grateful. I also love that a portion of the proceeds are given to our military and that everything is produced in the USA!"
Sally S.
Lexington, OH
August 2020
"You can't go wrong buying from 4Patriots, plus they give back to the military community with every purchase. They are a win/win from an army veteran's and Fisher House volunteer's perspective."
Graham H.
High Point, N.C.
October 2020
"4Patriots is a company that has pride and the name (Patriot) is very fitting because they support our military. I have been receiving products from them for about 4 years and I have referred them to several people."
Quintin A.
Cannonsburg, Penn.
October 2020
Want to pair up with 4Patriots to make a difference? Right now, you can!
Just click here and sign up to be a member of our new 4Patriots Text Club. When you do, we will donate a nourishing meal to a veteran in need. And this is above and beyond the donations we already make with each customer purchase, thanks to your loyal support.
Just click, add your cell phone number, and we'll take care of the rest. You'll get an instant confirmation text to know you're "in." Here's the link to signup.
Thank you for making these charitable donations possible, and thank you for being a 4Patriots customer.