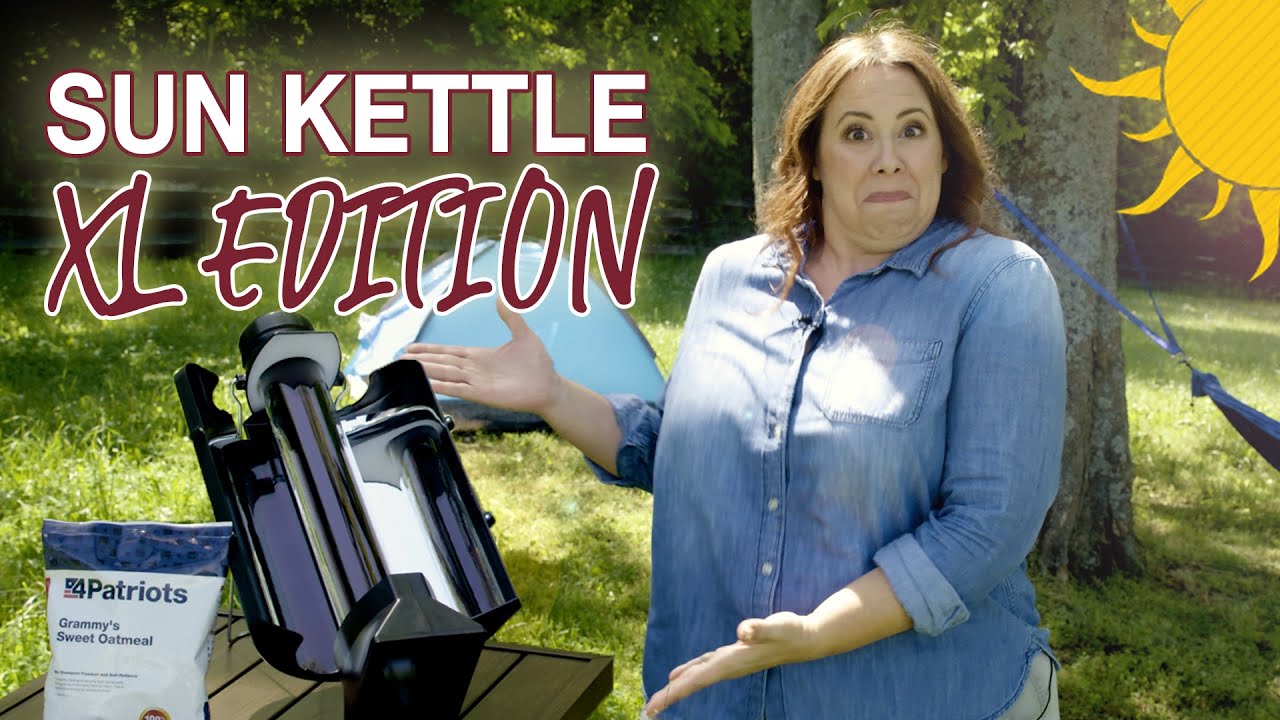 Sun Kettle® XL Solar Cooker
Bigger Solar Hot Water Kettle is here! Using the same solar technology as its best-selling "baby brother," the Sun KettleⓇ XL Personal Water Heater has 2X the hot-water capacity.
Boil water in minutes — without fuel or flame!
No batteries or electricity needed
Extra large capacity (33.8 ounces of water)
Silent, fume-free & safe
"Ruggedized" to take off-grid 
Constructed from tough, ABS plastic & shatter-resistant, tempered glass 
Ships from Utah, USA
FREE Shipping & handling to USA 48
Regular price

Sale price

$99.95

Unit price

per
The Sun Kettle® XL Personal Water Heater
Now With 200% More Capacity So
You Get 2X The Hot Water When You Need It Most
You never know where you'll be when an emergency hits. Or how many people you'll be with! And in a true crisis situation… you'll want MORE clean drinking water to share with the people you love.
Which got us thinking… how about we upgrade our original pint-sized personal water heater?
And DOUBLE its size. But still maintain its compact and lightweight frame you love.
So we got hard to work. Preparing a whole NEW batch of BIGGER solar cookers…
Whether you need to prepare food, purify water or use hot water for first aid... the Sun Kettle® XL is the perfect "personal hot water solution."
The water from your Sun Kettle® XL could "save your bacon" in an emergency. But it's so handy… some customers use it just for fun.
You'll love having your Sun Kettle® XL for:
During power outages
Camping, hunting & fishing
Tailgating
On road trips & in RVs
Traveling
In your bug-out bag
At home
In an emergency
And much more! Click "Add to Cart" to start your order now.
Boil MORE Water Without Fuel or Flames?
You can! The Sun Kettle® boils liquid in minutes using only the power of the sun. No batteries, electricity or fire needed. Check out how it gets the job done...
200% More Capacity
The Sun Kettle XL is true to its name. Holding an extra-large capacity — 33.8 ounces of water! That's enough water to make…
Pasta dinner for 2
Coffee for the whole family
A backyard BBQ — up to 8 hot dogs!
Hearty oatmeal breakfast for 4
And much more!
Or you can use it for personal hygiene… even purify drinking water.2
Advanced Solar Technology
Parabolic mirrors trap the rays of the sun. Then, solar-collection technology focuses the sun's energy on the tempered-glass tube. Which heats your water to temps as high as 212°F in about 45 minutes, depending on your weather conditions.
Safe & Durable Construction
Advanced engineering makes your Sun Kettle® powerful, efficient and safe.
SOLAR POWERED: Use the free energy of the sun to boil water. No need for batteries or cords.
SAFE: Use your bare hands to touch the Sun Kettle XL because it is made from premium BAS plastic. A ventilated cup also helps prevent dangerous overboils.
KEEPS DRINKS HOT: Close the mirrors to use like a thermos & keep your drinks TOASTY for hours.
BUILT TOUGH: Tempered-glass tube is shatter-resistant to withstand tumbles & bumps.
STABLE ANYWHERE: Square base and kickstand give you 4 points of contact and prevents spilling.
A Cinch to Use — Easy as 1, 2… 3!
You don't have to be a "gadget guru" to use a Sun Kettle®. It's so easy to operate, anyone can do it. There are only 3 simple steps:
Fill with liquid
Open panels towards the sunlight
Enjoy hot food, clean water and more — all thanks to the sun
Quiet, Covert & Smoke-Free
Never alert a looter to your location. This solar thermos is silent and requires no flames. The perfect survival device in any off-grid environment.
Don't let the "XL" fool you. The Sun Kettle XL is foldable and conveniently fits in your bug out bag or backpack. At only 2 ft. tall and 3.7 pounds, it's small enough to pack away and take with you in an emergency. Unlike a heavy stockpot... and the firewood you'd need to heat it.
Works Fast, Even in Cloudy Conditions
Your Sun Kettle® boils water in about 45 minutes, depending on sunlight and temperature conditions. No fuss, no muss. Just fill up your Sun Kettle® XL and let Mother Nature do the rest.
There's no denying how valuable having a few of these personal water heaters on hand could be. For cooking, purifying drinking water… but you can also use your Sun Kettle® to make all kinds of tasty concoctions!
Things like…
Click "Add to Cart" to start your order now.


Sun Kettle® XL Information:
100% Satisfaction Guarantee
Claim Your Sun Kettle® XL Now


Customer Reviews: Folks Love This Solar Cooker
It Cooked While We Fished
"It's great if you want to boil water for tea, coffee, or for a freeze-dried lunch. It's ideal for 2 or 3 people… Really simple to set up. You can set it and let it go and not have to worry about tending a fire just to boil some water.
We went fishing for about an hour and a half and left it 'cooking.' It's definitely steamy.
You want to enjoy your camping experience, not be constantly worried about cooking. Super cool product. I highly recommend it."
Comes as Advertised... Seriously Hot Water in Minutes
"Holy crap it's that hot! It's steaming hot! You could make coffee with it. You could do anything you wanted — soup, anything. This thing is cooking! I kind of had my doubts and they're completely removed."
* Real reviews from real customers. Sometimes customers receive a free product to test or receive a free product as a thank you for submitting honest feedback. For more information, see footnote 1.
Your 4Patriots Order is 100% Risk-FREE
100% Money-Back Satisfaction Guarantee
If for any reason you're not satisfied with your 4Patriots products, just return them within 365 days (that's a full year) from the date of purchase and we'll refund 100% of your purchase price. So there is no risk to you.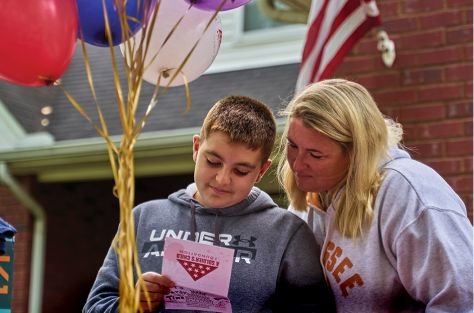 Your Order Helps USA Veterans
When you shop with 4Patriots, a portion of the proceeds goes to charities that support our veterans and their families. Including Operation Homefront, Fisher House, A Soldier's Child-Foundation and Team Rubicon.
4Patriots and our affiliated brands have donated more than $620,000 since we founded the company. And the number keeps growing!
You can feel good knowing that you're supporting our veterans while getting the peace of mind you deserve.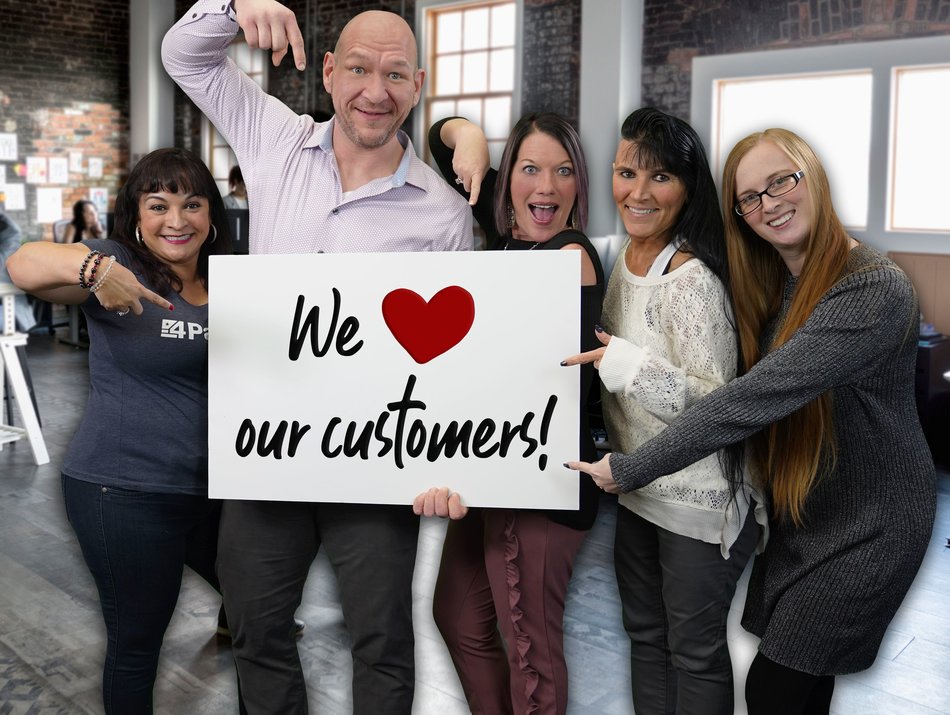 An American Company You Can Count On
Thanks to your support, we're able to employ 175+ American men and women from all across the USA. People who work hard and truly enjoy helping folks get prepared for emergencies.
Our office is located in Nashville, Tennessee. We're real people – Americans. Not some 800 number in a foreign call center.
So, if you need help… please call or chat with our friendly, America-based customer service team today.
Claim Your Sun Kettle® XL Now


Frequently Asked Questions
Q: Is the Sun Kettle XL easy to use?
Q: How does shipping work?
Q: Is it safe to buy online?
Q: What if I can't afford this?
References:
All testimonials in this advertisement are from real people; sometimes names and photos have been changed to protect their privacy and some were given free products in exchange for their honest feedback. Testimonials represent exceptional results, don't apply to the average purchaser and are not intended to guarantee that anyone will achieve the same results. The organizations, publications and people referenced on this site are not affiliated with 4Patriots. They have not endorsed, sponsored or recommended this product; no affiliation or endorsement is claimed. Terms & conditions apply. Cade Courtley is a former Navy SEAL and Platoon Commander who served 9 years of active duty and has been compensated by 4Patriots for his hard work in helping us test and endorse this product.


Boiling is sufficient to kill pathogenic bacteria, viruses and protozoa (WHO, 2015). If water is cloudy, let it settle and filter it through a clean cloth or coffee filter. Bring water to a rolling boil for at least one minute. At altitudes above 5,000 feet, boil water for three minutes.
*The United States Military (including the U.S. Navy SEAL Team) and other organizations, publications and people referenced on this site, are not affiliated with 4Patriots. They have not endorsed, sponsored or recommended this product and none is claimed.
* Caution: Contents of the Sun Kettle will be hot and could cause burns if spilled. Keep hot liquids away from children; supervise children closely when using the Sun Kettle. Read product manual and follow usage instructions.
Customer Reviews
Write a Review
Ask a Question
04/14/2022
Mike C.

United States
Nice Design but lightweight construction
Be aware this product is designed well on paper but the construction materials result in a somewhat fragile / flimsy item. The product can work well for family camping trips where one 'plays' at survival, but is not suited for actual rugged backpacking conditions where one might accidentally drop it o a hard surface. As a product line improvement I would like to see metal frame construction and polished metal reflectors. Impact plastic will looses its moisture over time becoming brittle, Using actual glass concave mirrors is an invitation for breakage. So need a product sturdy like the old metal thermos bottles; drop it and no worries.
Hi Mike, Thank you for your review and feedback of our Sun Kettle XL Solar Cooker. Best Regards, Kristy B.
04/13/2022
Amy W.

United States
This is perfect
This is the best thing to get if you are a pepper. If you are camping or in a situation where you have no electricity, you can boil the water needed for the food, or boil any water to get rid of contaminants. I love this company and the customer service is stellar!! I would give them 100 stars if I could.
Amy, thank you for writing us and for the kind words about our service team. We love that you are happy with your Sun Kettle XL! Best Regards~Mandy
04/12/2022
mark z.

United States
TOP QUALITY
BUY IT WHILE YOU CAN
Mark, thanks for the positive review of the Sun Kettle XL! Best Regards~Mandy
04/11/2022
Daniel D.

United States
XL Solar Kettle
I have 3 regular size and 2 XL solar kettles. We live out in the Ozark Mtns and 4Patriots is our go to company for peace of mind. Having hot water anytime, anywhere makes a huge difference in our comfort level. If you don't have 1...get one! If you have one...get another!!!
We appreciate your review, Daniel! We're so happy to hear that you're pleased with your Sun Kettle XL and that all of your purchases have given you peace of mind. Thank you for choosing 4Patriots! Best Regards! ~ Kerri
04/06/2022
Bonnie K.

United States
Great Product
We received our Solar Kettle. The packing was great and the product is super. It is well made and does the job. We are very pleased with this product as it complements our Sun Oven.
Hi Bonnie, Thank you so much for your review and feedback of your Sun Kettle XL. We are very happy to have provided you with such a positive experience and have shown what is advertised! Best Regards, Kristy B.
04/06/2022
Jeffery S.

United States
Sun Kettle XL
For being a sun powered device, it truly is functional! Easy to use and compact, well made! -Kudos
Jeffery, thank you for the positive review of our Sun Kettle XL and for the kudos. See you again soon! Best Regards~Mandy
03/23/2022
Michael T.

United States
Sun Kettle XL Solar Cooker
It really works by the sunny !! Great for coffee, 4Patriots meals, etc etc !! Very highly recommend for y'all !! Thumbs up !!
Michael, we appreciate the positive review of our Sun Kettle XL! Best Regards~Mandy
03/22/2022
LisaK

United States
Sun Kettle: 1 hr for Hot Water
I was very pleased with how this system works. It made me wish it came with a bigger capacity! I received this as a "free gift" in a special offer from a social media site. I have ordered from here before but just food for my stores. I had a moment of panic when the Russia/Ukraine conflict occurred and this ad popped up with a super price and add-ons to sweeten the deal. Just in time for my panic attack. I set the Sun Kettle on my counter for about a week, waiting for the sun to re-appear here. It came out this past weekend (FINALLY) but it was chilly outside (about 62 degrees). I put 8 ounces of cool tap water inside and laid this out on our deck table, propped with the kickstand as directed, pointed toward the late afternoon sun. I went about prepping dinner and some other distractions. Mister went out about an hour later to start the grill and reminded me this was outside and the sun was getting low. I brought it inside and poured out the water in to my mug. The water was perfectly HOT for tea! If I had to use this while camping with my freeze-dried coffee, I'd be happy. Now, I didn't fill the Kettle all the way up, so if you do, and use cold spring water, you will have different results. It's not QUICK but it seems reliable. I honestly didn't believe it would work - but it looked pretty impressive. IT WORKED!! I will try an egg in it next!
Thank you for your review, Lisa! We're so happy to hear that the Sun Kettle provided you with hot water for your tea! We do offer the Sun Kettle in a larger size. You can find our Sun Kettle XL here: https://4patriots.com/collections/water/products/sun-kettle-xl - If you have any questions, please let us know! Best Regards! ~ Kerri