4Patriots Veterans Day Celebration Event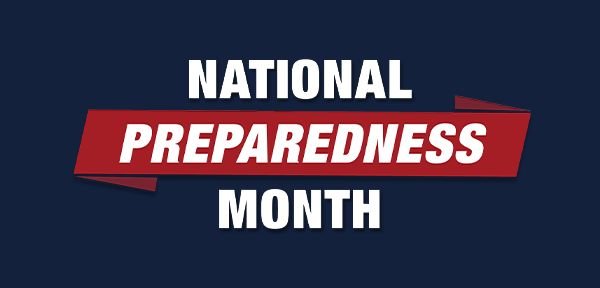 4Patriots Salutes USA Veterans With FREE Survival Food Kits on Veterans Day, Nov. 11
Join 4Patriots in Nashville on Veteran's Day. Veterans, military families and their supporters get a FREE 72-Hour Survival Food Kit while supplies last. Bring your military ID card.
Saturday, November 11
9 am to 12 pm
2920 Berry Hill Dr, Nashville, 37204
Get Directions & Event Details
Can't Make it to Nashville? Claim a FREE Kit Online
Can't make it in person? Click the button below to get a FREE Survival Food Kit online during this 1-day only event — just pay postage. One FREE Kit per person, please.
Get My FREE Survival Food
A Message From 4Patriots Co-Founder Allen Baler
Here at 4Patriots, Veterans Day is more than a holiday to us.
Veterans make up close to 30% of our customers, so honoring them with our 72-Hour Survival Food Kits means the world to us.
Our veterans have played a pivotal role in ensuring our nation's freedom, and this is our
way of showing gratitude. We want to ensure that those who have served are
prepared for any situation.
So on November 11th, veterans can pick-up their FREE Kit in person during our Veteran's Day reception in the parking lot of 4Patriots offices at 2920 Berry Hill Drive in Nashville on Nov. 11 from 9am to 12pm.
The event is part of our ongoing 4Patriots program encouraging each American to keep a supply of at least three days of non-perishable food on hand in case of emergencies, as recommended by both the Federal Emergency Management Association (FEMA)4 and the American Red Cross.5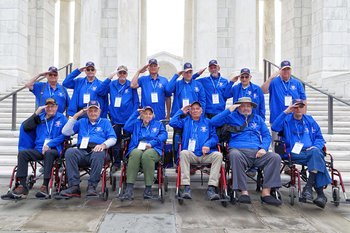 Priced at $29.00, our 72-Hour Survival Food Kit contains 20 individual servings – a
combination of 4Patriots' original America's Finest Mac & Cheese, Creamy Rice & Vegetable Dinner and Grammy's Sweet Oatmeal recipes – for a total of 4,800 calories, which breaks down to six servings and 1,600 calories per day. This kit is designed to last 25 years and can be added to "Bug-Out Bags" used during no-warning evacuations.
If you're a veteran — or active duty military — please come and claim your Kit. We're looking forward to greeting those who serve.
Allen Baler
Co-Founder, 4Patriots
If You're Coming to Our Veterans Day Celebration Event...
There will be snacks and drinks on hand, and 4Patriots staff will be there to greet those who have served. Please RSVP using the orange button on this page, so that we have enough FREE Kits ready.
Family Members of U.S. Veterans Who Cannot Attend in Person
You can pick up the FREE 72-Hour Survival Food Kit with a letter from the veteran and a copy of their Veterans ID Card (VIC).
Any Veterans Who Can't Make it to the Event
You can receive your free 72-Hour Survival Food Kit by mail by completing the online shipping form on the 4Patriots Veterans Webpage at https://4Patriots.com/vets on November 11th. Please note that mail recipients will be asked to cover a reduced shipping fee.
The FREE Offer is Open To All U.S. Veterans Of The U.S. Air Force, U.S. Army, U.S. Marines Corps, U.S. Navy And U.S. Coast Guard With A Valid Veterans ID Card (VIC)
Limit one 4Patriots 72-Hour Survival Food Kit per veteran while supplies last, and the offer cannot be combined with any other promotion, discount or offer.
Please, RSVP to our Veterans Day Celebration Event by clicking the button below.
CLAIM YOUR SPOT
A Special Message from Fox & Friends' Skip Bedell
4Patriots is one of the country's first, largest and fastest-growing direct-to-consumer emergency preparedness brands. The company remains committed to offering innovative products for Americans who want to be more self-reliant and independent.
Here's a Look at 4Patriots' First 15 Years by the Numbers
Value in dollars of 4Patriots food, water, power and emergency products sold since the first product, a series of how-to guides, was sold in 2008
Customers served by 4Patriots since 2008
Households that have ordered a 4Patriots product since 2008
Donated to organizations supporting veterans and active military since 2008
Raised through the 4Patriots 1K-A-Day Veteran Support Program in 2022
4Patriots products contributed to veteran and military groups in 2022, including 29,000 pounds of survival food, 18,000 servings of Patriot Power Greens and 33,000 assorted preparedness supplies
4Patriots employees working out of Nashville, Tenn., and Salt Lake City, Utah headquarters — a 18,200% increase since 2008
U.S. states with residents who have purchased 4Patriots products
Non-military nonprofit and community organizations receiving donated 4Patriots food, water, power and other emergency preparedness products, or volunteer services, in 2022
Percentage of 4Patriots customers who are U.S. veterans or active military
Average days for a 4Patriots order to reach customers (USA lower 48)
4Patriots Supports USA Veterans, Active-Duty Military & Their Families

When Americans serve in the armed forces, they are given a mission. But what happens when those soldiers return to civilian life? What if they no longer have a mission, a sense of duty, a purpose or a network of support?
Unfortunately, many U.S. veterans find themselves in that exact position. That's why 4Patriots teamed up with former Navy SEAL Cade Courtley and Veterans Adventure Group to support veterans during a recent climb of Mt. Rainier. The group gives veterans an opportunity to train and work through challenges together while surrounded by mother nature. This helps them rejoin civilian life. Take a look…
"Thank you so much!" founder Justin Matejcek said. "Seriously, everything you've done for us has been amazing and very much appreciated. I know all the participants took their gift bags and seemed really excited to have received them.
4Patriots Supports These Important Organizations & More…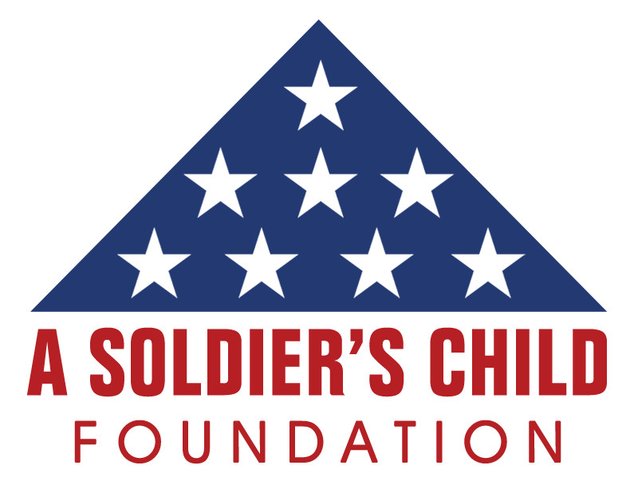 "A Soldier's Child Foundation was founded in 2009 as a citizen initiative caring for the children of our fallen. Little did we know that we would find companies across our country with the same heart as ours. To find one in our own backyard — and their name happens to be 4Patriots — is no coincidence. Indebted to you all at 4Patriots for your time, talent, and treasure given to the special children we serve!"
Daryl JW Mackin
Founder & Executive Director
A Soldier's Child Foundation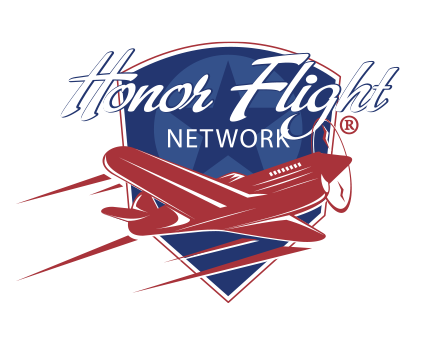 "On behalf of the Honor Flight Network, thank you to the entire 4Patriots community, including your employees and customers. The overwhelming show of support you provided our nation's veterans through both your financial support of Honor Flight and your "Mail Call" letter writing campaign provided a long overdue thank you for many of our nation's veterans – and for some – the welcome home they never received. Together, we will realize a nation where all of America's veterans experience the honor, gratitude, and community of support they deserve."
Carol Lindamood Harlow
Chief Development & Communications Officer
Honor Flight Network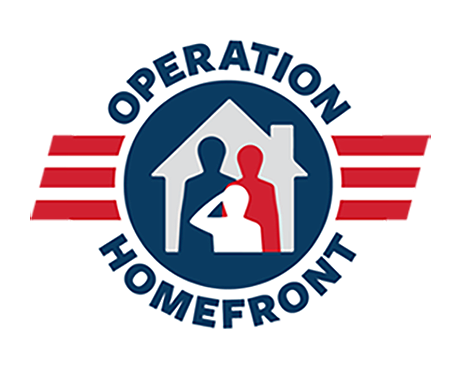 "It is with deep gratitude that I celebrate your generous donation to support our military family. This partnership will provide the needed support for so many military families."
Vivian Dietrich
Senior Director
Operation Homefront
For more information on how 4Patriots supports veterans, active duty military and their families, please visit our Donations resource page.
Claim Your FREE 72-Hour Food Kit Online
To see exactly what you get in every 4Patriots 72-Hour Survival Food Kit. And claim your free offer, click the big button below. Remember: this event is only open today, November 11.
Get My FREE Survival Food
References:
1. All testimonials in this advertisement are from real people; sometimes names and photos have been changed to protect their privacy and some were given free products in exchange for their honest feedback. Testimonials represent exceptional results, don't apply to the average purchaser and are not intended to guarantee that anyone will achieve the same results. The organizations, publications and people referenced on this site are not affiliated with 4Patriots. They have not endorsed, sponsored or recommended this product; no affiliation or endorsement is claimed. Terms & conditions apply. Cade Courtley is a former Navy SEAL and Platoon Commander who served 9 years of active duty and has been compensated by 4Patriots for his hard work in helping us test and endorse this product.
2. These kits are designed to provide energy and nutrients for one person in stressful emergency situations. They are not intended to be complete caloric replacements during "normal" times. You'll want to make sure you have additional food items on hand so that in an extended emergency you'll be able to supplement your daily calorie intake, nutrients and variety with additional food items available on this site, food you have stockpiled in your pantry, fresh produce from your garden, etc. An average adult needs approx. 2,000 calories per day to meet their energy needs. This kit provides approximately 1,600 calories per day for one person. This may not be enough for optimal nutrition, especially for an extended period of time, or if you're pregnant, a child, elderly, or have other health conditions. In order to supplement your daily calorie intake, to add variety or to provide food for more than one person, we offer a number of supplemental products, including food bars, meat packs, fruit and vegetable packs, etc. By combining our kits with these additional products, you can ensure that you have 2,000 calories per day available to you during emergency situations. We'd be happy to discuss your particular preparedness goals, and to help you select more or less survival food to meet your unique needs. Call 1-800-304-4202 to speak with our friendly Customer Service team.
3. Your survival food is designed to last 25 years on the shelf. Storage conditions impact the shelf life of your food. For best results, always protect your food from heat, air and moisture. Avoid prolonged exposure to temps above 75 degrees F. Keep food sealed until ready to eat. Shelf life will vary based on storage conditions.
4. FEMA. "Disaster Planning Is Up To You." 2018.
5. American Red Cross. "What Do You Need In A Survival Kit?" 2018.