Resources from 4Patriots, a Leader in Emergency Preparedness
As Americans, we've seen enough to know that emergencies will happen. Storms, blackouts, wildfires and earthquakes… whatever comes next, it's our duty to be ready.
During National Preparedness Month, Nashville-based company 4Patriots wants you to have FREE access to the resources your family needs.
Here you'll get preparedness planning tools, training videos, best-selling survival products and an opportunity to share advice with like-minded Americans. Watch the video to learn more about 4Patriots...
[FREE Printable] Start Your Own Preparedness Plan
This FREE printable helps you think through all the items you'll need ready in an emergency. Whether you're bugging out or staying in, having them on-hand and within easy reach is a smart bet.
Click to Download PDF

Tales of Survival: These Smart Americans Were Ready & Prepared...

"My Solar Generator arrived four days before Hurricane Ian — "the beast" — hit my town. It was a lifesaver. After losing all power, we would have been in absolute darkness with no way to communicate to the outside world. If we needed aid or rescue, it would have been impossible with dead phone batteries. The Patriot Power Generator was everything you said it was and more.
I say this with tears in my eyes: I'll never be without at least one. Great product, people! You should be proud!" ⭐⭐⭐⭐⭐
Joe B.
Punta Gorda, Fla.
October 2022
"I come from a family that we're all in the military and one of my best friends was a Navy Seal. So I have always tried to be prepared for extreme situations. I have lived in Florida through quite a few hurricanes and have seen what happens firsthand when you need food for your family and yourself.
When I found 4Patriots, I did some research and saw all the great reviews. Then I was talking to my friend the Navy Seal and he had your products... I tried some after we talked and I was hooked. The food tastes good and is easy to prepare. I am already working on my next order!
Also they have a GREAT CUSTOMER SERVICE TEAM that can aid you in getting the correct products you need." ⭐⭐⭐⭐⭐
Graeme N.
Blaine, Minn.
February 2021
"It's really important to have a backup plan to keep your family safe. And the same gear is even fun to take on camping trips, too.
I love all the stuff 4Patriots has. They have multiple power options on their website. And everything is solar powered, so you can run their generators right inside your house. There's no fuel, no fumes, no exhaust. Which is great! And they'll power up your fridge, CPAP and critical devices in an emergency." ⭐⭐⭐⭐⭐
Skip Bedell
FOX & Friends
July 2023
* Real reviews from real customers. Sometimes customers receive a free product to test or receive a free product as a thank you for submitting honest feedback. For more information, see footnote 1.
[Watch] Former Navy SEAL's FREE Preparedness Training Videos
An American Company You Can Trust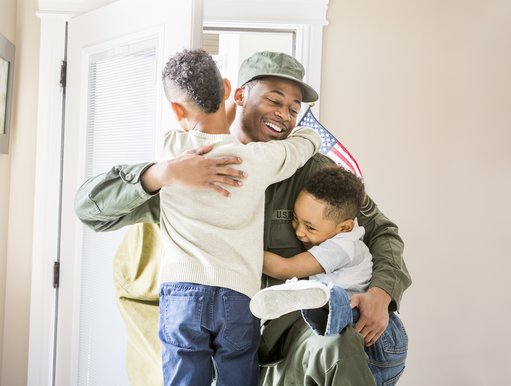 Shopping with 4Patriots makes a difference. A portion of our proceeds supports veterans and their families through charities like Operation Homefront, Fisher House, and more.
To date, we've donated over $975,000 and counting. Plus, your support empowers us to employ 150+ dedicated Americans. Based in Nashville, Tennessee, we pride ourselves on our genuine, America-based customer service.
Choose 4Patriots, support our veterans, and connect with real people ready to assist you.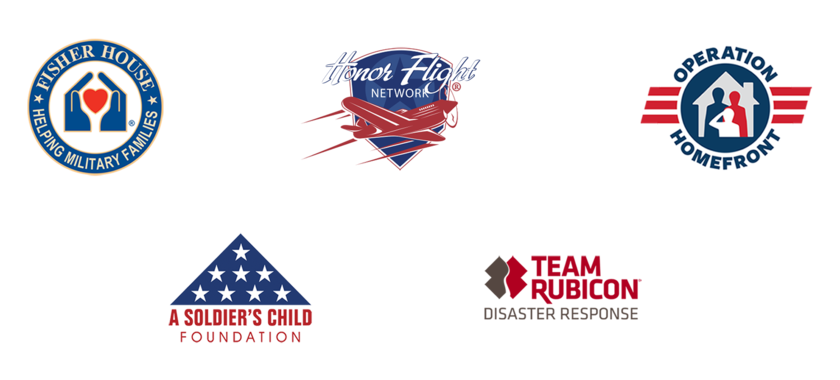 Best-Selling Preparedness Tools
References:
1. All testimonials in this advertisement are from real people; sometimes names and photos have been changed to protect their privacy and some were given free products in exchange for their honest feedback. Testimonials represent exceptional results, don't apply to the average purchaser and are not intended to guarantee that anyone will achieve the same results. The organizations, publications and people referenced on this site are not affiliated with 4Patriots. They have not endorsed, sponsored or recommended this product; no affiliation or endorsement is claimed. Terms & conditions apply. Cade Courtley is a former Navy SEAL and Platoon Commander who served 9 years of active duty and has been compensated by 4Patriots for his hard work in helping us test and endorse this product. Cade Courtley is a former Navy SEAL who served 9 years of active duty and has been compensated by 4Patriots for his hard work in helping us test and endorse products.