Vital Swing Therapeutic Wellness Machine
It may look silly, but there's nothing silly about the benefits of our passive exerciser, the Vital Swing. In just minutes a day, you'll enjoy increased circulation, improved lymphatic flow, relaxation, better sleep, decreased swelling and inflammation, and so much more.
Plus… blessed relief from tired & achy legs and feet. All you do is lie back and relax. The Vital Swing does the work for you!
Simply place your feet in the cradles, and use the built-in remote to start the gentle, relaxing motion. As your legs move from side-to-side, you'll feel your body relax. But inside, you'll experience healthy circulation, for better blood flow and increased oxygen to muscles and tissues.
It also boosts your lymphatic system. To deliver nutrients and oxygen, and help flush out waste from cells. So you'll find relief from swollen, heavy legs, all while you're lying down.
Also a massager, the Swing wipes away stress and brings feet back to life after a hard day. Plus, it features magnet therapy and red light therapy, for an entire alternative spa experience in your own home.
FREE Shipping for Orders of $97+ (USA 48)
FINAL SALE
Regular price

$149

Sale price

$48.20

Unit price

per
For Circulation Benefits Like this,
It's Ok to Look "Silly"
While we all know the benefits of exercise, not everyone has the time or mobility to get all the movement their body needs. The Vital Swing is a passive exercise device that gently delivers the benefits of walking, all in the comfort of your living room.
The Vital Swing gently moves your legs in a swaying motion, increasing circulation, reducing swelling and inflammation, and delivering a feeling of calm and relaxation. And the speed and added massage features are easily controlled with the included remote control.
The benefits of improved circulation are many and varied. Though we don't often think about it much – unless we have tingling in our hands or feet – the circulatory system is like a highway. When it moves and flows effectively, traffic is efficient, and drivers get where they're going in a timely manner.
But when your circulation is slow, traffic flow jams up. Nutrients don't travel fast, oxygen delivery to tissues is reduced, and we feel fatigued and stagnant.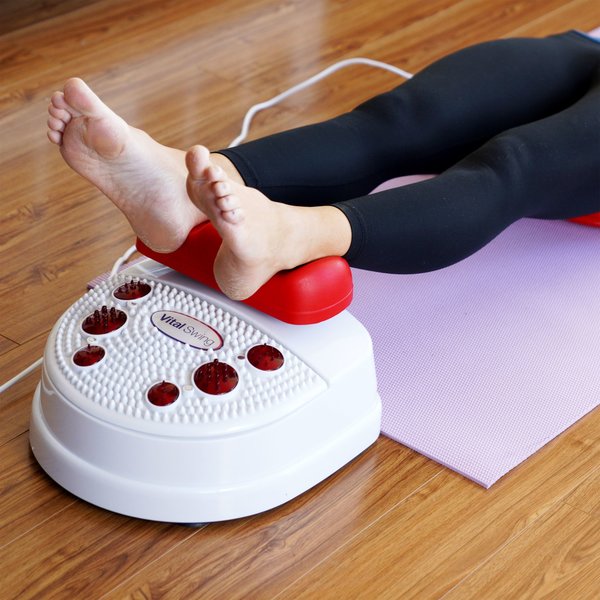 The Vital Swing also delivers a healthy boost to your lymphatic system. Unlike your circulatory system which has a heart to pump and propel this flow, your lymph system relies on the movement of your muscles and joints to work.
Lymph is the clear fluid that contains the nutrients and oxygen, similar to blood. It helps cells flush out waste and collects it for filtration and removal from the cells.
If fluid tends to stagnate, it can lead to swelling, heaviness in the legs especially, and discomfort.
In just minutes a day, you can experience an easy, relaxing session of exercise and better health. It's a great way to unwind, de-stress, and enjoy a "walk" around the block… without leaving your house. Click "Add to Cart" to start your order now.
Doctor's Test Proved It — This Really Works
"After using the Vital Swing daily (15 minutes) for six months, I got rid of my inflammation. In December 2020, I asked my doctor to do the C-reactive protein to test for my level of inflammation. The results showed that I no longer have inflammation. This machine really works!!!"
* Real reviews from real customers. Sometimes customers receive a free product to test or receive a free product as a thank you for submitting honest feedback. For more information, see footnote 1.
The Vital Swing Does The Work For You!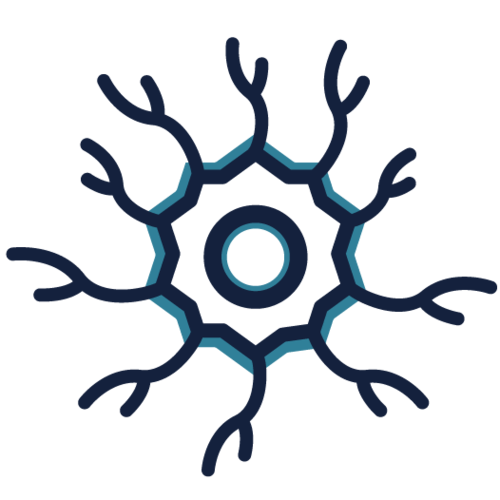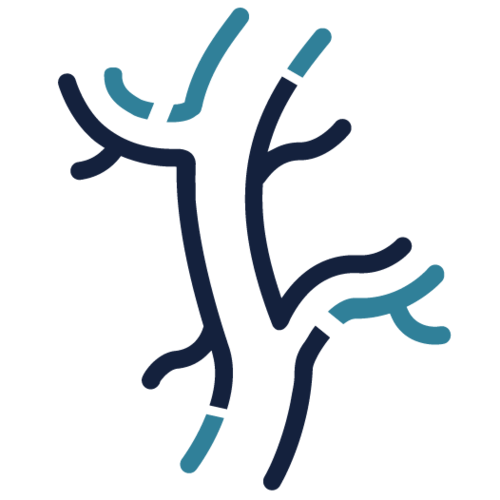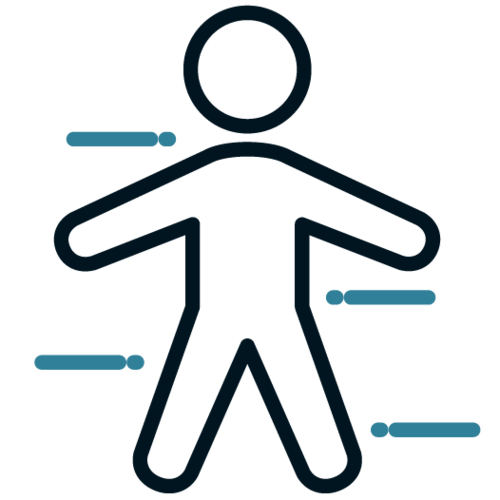 Improved circulation
By gently swaying your legs, the Vital Swing increases circulation, which is beneficial for enhanced blood flow, supporting healthy blood pressure, and improving function and support throughout your body.
Increased lymphatic flow
Lymph needs movement of your muscles to flow correctly, to allow your cells to enjoy cleansing and nourishment. Increased lymphatic flow can also reduce swelling or heaviness in the legs, which can often lead to discomfort.
Gentle exercise without impact
Not everyone can enjoy the benefits of exercise as much as they'd like. Some folks don't enjoy it at all. But the Vital Swing is a gentle, passive exercise device that helps you move, without taxing your body or putting stress on your joints.
Stress relief and relaxation
The swaying motion of the Vital Swing is not rigorous, it's relaxing. And the included massage features will bring blessed relief to tired feet. Slips right under your desk or table, for a quiet foot massage, any time of day.
Claim Your Vital Swing Now!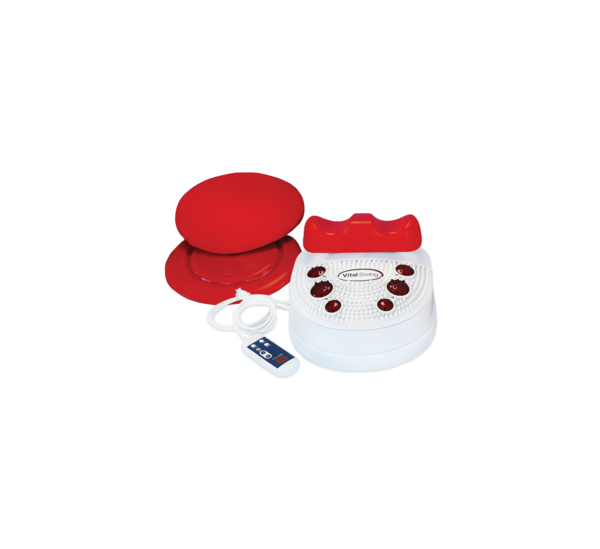 Vital Swing Information:


100% Satisfaction Guarantee

Claim Your Vital Swing Now!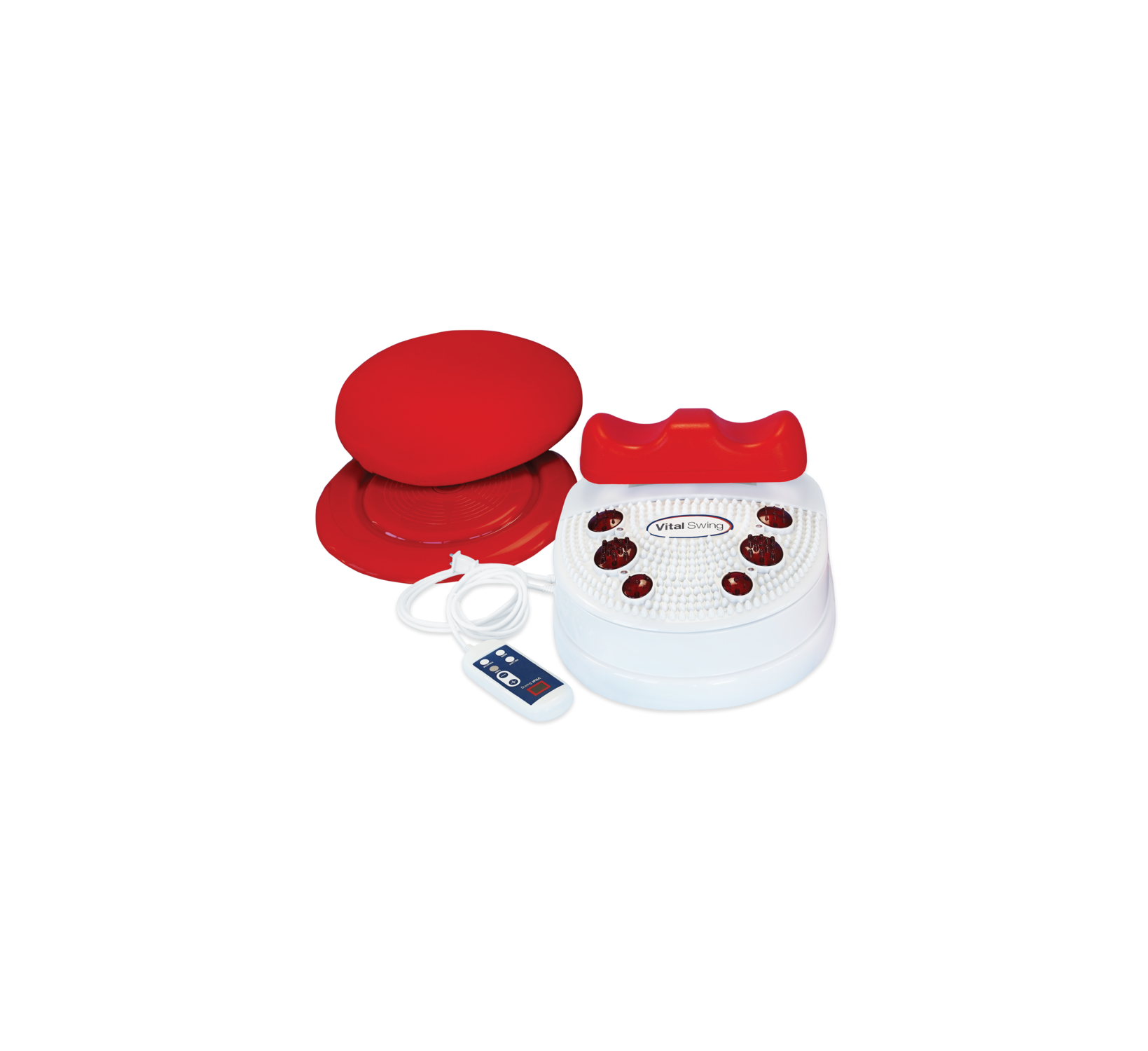 Customer Reviews: Folks Love 4Patriots
Does The Trick For Sore Legs
"Purchased it for my wife who is having some circulation issues in her lower legs/ankles. She uses it twice a day (I have started also) and after a week is saying that she is no longer waking up during the night with sore legs. It's only been a couple weeks so we are hoping she continues to improve by using the machine."
"I had back surgery and using it has strengthened my muscles up my back which helped me to sleep much better. Love knowing that this product is helping to better my life."
* Real reviews from real customers. Sometimes customers receive a free product to test or receive a free product as a thank you for submitting honest feedback. For more information, see footnote 1.
Your 4Patriots Order is 100% Risk-FREE
100% Money-Back Satisfaction Guarantee
If for any reason you're not satisfied with your 4Patriots products, just return them within 365 days (that's a full year) from the date of purchase and we'll refund 100% of your purchase price. So there is no risk to you.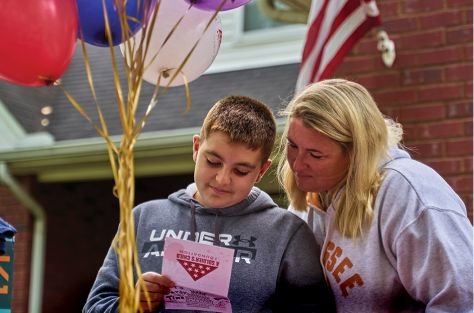 Your Order Helps USA Veterans
When you shop with 4Patriots, a portion of the proceeds goes to charities that support our veterans and their families. Including Operation Homefront, Fisher House, A Soldier's Child-Foundation and Team Rubicon.
4Patriots and our affiliated brands have donated more than $975,000 since we founded the company. And the number keeps growing!
You can feel good knowing that you're supporting our veterans while getting the peace of mind you deserve.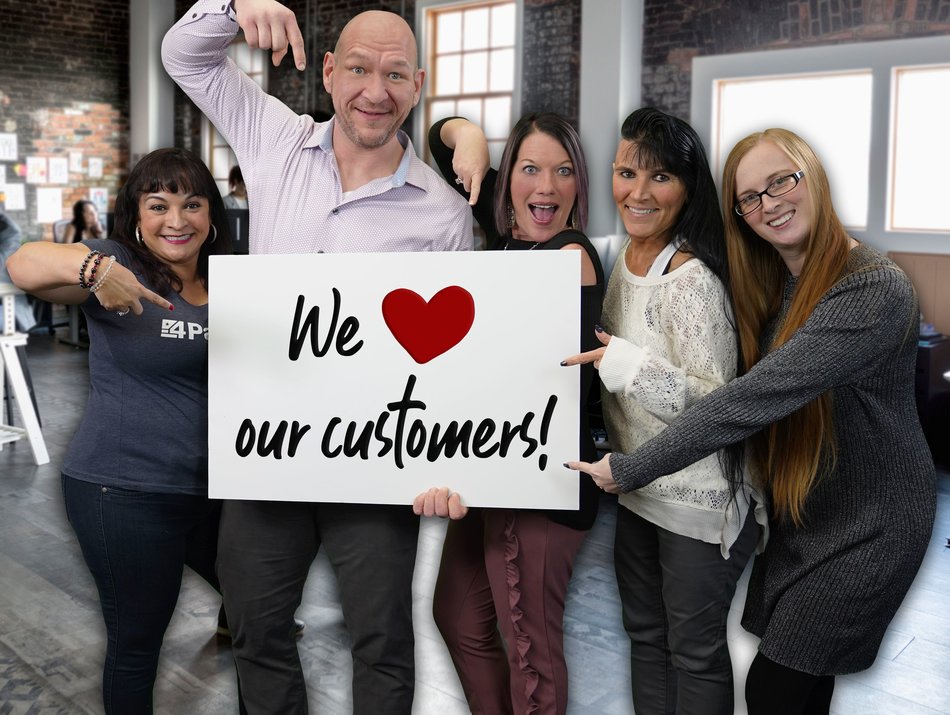 An American Company You Can Count On
Thanks to your support, we're able to employ 175+ American men and women from all across the USA. People who work hard and truly enjoy helping folks get prepared for emergencies.
Our office is located in Nashville, Tennessee. We're real people – Americans. Not some 800 number in a foreign call center.
So, if you need help… please call or chat with our friendly, America-based customer service team today.
Claim Your Vital Swing Now!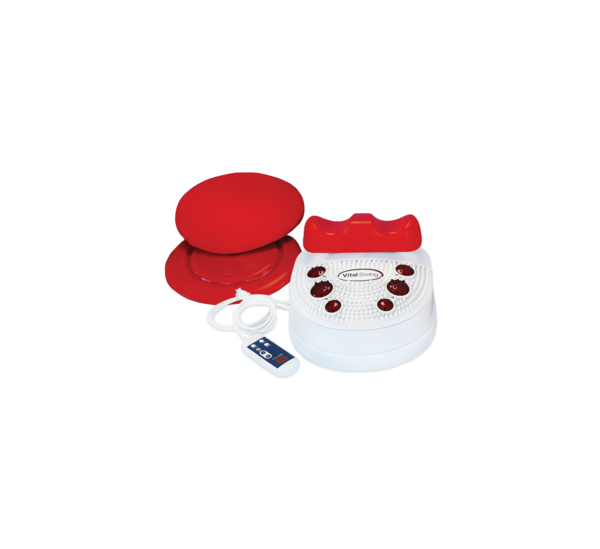 Frequently Asked Questions
Q: What is the Vital Swing Therapeutic Wellness Machine?

Q: How does the Vital Swing work?

Q: How do I use the red light feature?

Q: What if I change my mind?

Q: Is it safe to buy online?

1. All testimonials in this advertisement are from real people; sometimes names and photos have been changed to protect their privacy and some were given free products in exchange for their honest feedback. Testimonials represent exceptional results, don't apply to the average purchaser and are not intended to guarantee that anyone will achieve the same results. The organizations, publications and people referenced on this site are not affiliated with 4Patriots. They have not endorsed, sponsored or recommended this product; no affiliation or endorsement is claimed. Terms & conditions apply.