Tabletop Hydro-Garden Kit
Grow God's Bounty Right In Your Own Home. Imagine… you could grow your own supply of nutrient-dense fresh vegetables, microgreens & herbs any time of year, no green thumb required. Your Tabletop Hydro-Garden Bundle's "auto-grow" light & large water container make it easy to bring self-reliance to your dinner table.
Grow your own food indoors!
Everything you need in 1 kit: Water tank, bamboo frame,

plant basket, power adapter, water pump, fan

Automatic light timer with 3 settings

Includes Leafy Greens Seeds, Seed Pods & Plant Food
100% Money-back satisfaction guarantee
FREE Shipping & handling to USA 48
Regular price

Sale price

$187.00

Unit price

per
Here's What You Get in Your Tabletop Hydro-Garden Kit
Grow Self-Reliance Indoors
The Tabletop Hydro-Garden Kit brings the benefits of growing a garden indoors when growing one outdoors isn't possible. Or, more importantly, when you're looking to stay covert.
It's everything you need to get growing in 1 kit.
With an included "auto-grow" light and large water container, you can grow fresh veggies in even the darkest basement & only need to visit your NEW garden once a week.
Each Tabletop Hydro-Garden Kit comes with:
Tabletop Hydro-Garden
Leafy Greens Hydro-Garden Seed Kit
Bountiful Green Plant Food
Hydro-Garden Seed Pods
Grow A Bounty — Inside Your House!
"Tabletop Hydro-Garden is a sleek, innovative way to grow some leafy greens in a small environment. I've had it for about 6 months, and it hasn't had any problems. It's a great product, and fun to have on-hand. Great project for young kids, and small places without a yard to plant in. Fresh produce in a pinch, especially herbs to cook with in the middle of winter, has been a blast!"
See More Reviews
* Real reviews from real customers. Sometimes customers receive a free product to test or receive a free product as a thank you for submitting honest feedback. For more information, see footnote 1.
The Indoor Garden You Can Set & Forget
The Tabletop Hydro-Garden has an automatic light timer with 3 settings for fast growth, regular growth or slower growth (perfect when your plants are fully grown).
And because this system includes super-clean pods (instead of dirt) and a filtering system, even novice gardeners will have green thumbs!
Check out everything you get in this 1, amazing kit…
Tabletop Hydro-Garden
Environmentally-friendly and made with beautiful bamboo (rather than plastic)… Your Hydro-Garden will be a wonderful addition to any part of your house (not just your basement). But no matter where you put it… it will make growing fresh veggies & fruit super easy and fun!
Leafy Greens Seed Kit
These greens are simple to plant, grow, and harvest using your 4Patriots Tabletop Hydro-Garden.
Here's what you get:
Kale - Lacinato
Lettuce, Butterhead, Buttercrunch
Spinach - Bloomsdale Long Standing
Arugula - Slow Bolt
Lettuce, Mixed Greens - Mesclun Mix
Swiss Chard - Magenta Sunset
Mustard - Southern Giant Curled
Lettuce, Leaf - Lolla Rossa Darkly
Bountiful Green Plant Food
You are what you eat. The same is true for your plants. This liquid plant food is easy to use with your Hydro-Garden. Just mix with water and add to your garden or use it with a spray bottle.
Either way, your fruits & veggies will eat it up… literally. Making them strong and healthy & good to eat!
Hydro-Garden Seed Pods
Made just for your Hydro-Garden. These pods make getting started easy. Drop your seed pods in your garden and let the growing begin. That's it!
Plus, this "easy-to-grow" package means you can keep your hands clean, but still give your seeds everything they need to grow big, strong and… green!
Claim Your Tabletop Hydro-Garden Kits Now


Tabletop Hydro-Garden Kit Information:
100% Satisfaction Guarantee
Claim Your Tabletop Hydro-Garden Kits Now


You Get FREE Bonus Gifts with Your Order
With your order you'll get FREE digital bonus gifts that will be sent to your inbox immediately after purchase:
[FREE] Digital Grow Your Own Victory Garden
This digital garden guide walks you through everything you need to think about for your survival garden from location considerations and pest control to canning and storing seeds for next year's garden.
[FREE] Digital Survival Guide to Canning and Preserving
Home canning has changed greatly in the 180 years since it was introduced as a way to preserve food. In this digital guide, you will learn how to safely can and preserve your garden fruits and vegetables so that you will be able to enjoy them for years to come.
Your Garden Kit and FREE bonus gifts could truly make a difference for you in a crisis. Claim your Kits now by clicking the "Add To Cart" button below.
Customer Reviews: Folks Love 4Patriots
Every Item Was Given A Lot of Thought
"I cannot believe how many items this company has come up with for our comfort & safety in our survival. Every item has a lot of thought & energy involved in protecting us from just about anything. I feel good giving this company my business because I know it's going to a good cause."
Excellent Emergency Products
"4Patriots offers excellent emergency products. Great service and great communication make this company well deserving of your business. 4Patriots makes you feel like you're dealing with a caring family who cares about your family. I will certainly buy future products from them."
* Real reviews from real customers. Sometimes customers receive a free product to test or receive a free product as a thank you for submitting honest feedback. For more information, see footnote 1.
Your 4Patriots Order is 100% Risk-FREE
100% Money-Back Satisfaction Guarantee
If for any reason you're not satisfied with your 4Patriots product, just return it within 365 days (that's a full year) from the date of purchase and we'll refund 100% of your purchase price.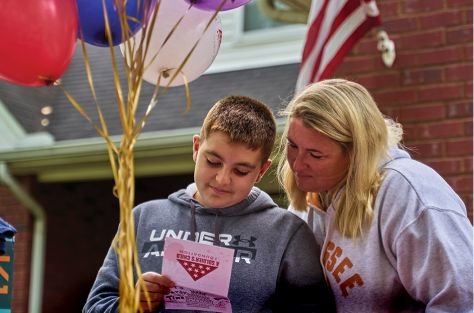 Your Order Helps USA Veterans
When you shop with 4Patriots, a portion of the proceeds goes to charities that support our veterans and their families. Including Operation Homefront, Fisher House, A Soldier's Child-Foundation and Team Rubicon.
4Patriots and our affiliated brands have donated more than $620,000 since we founded the company. And the number keeps growing!
You can feel good knowing that you're supporting our veterans while getting the peace of mind you deserve.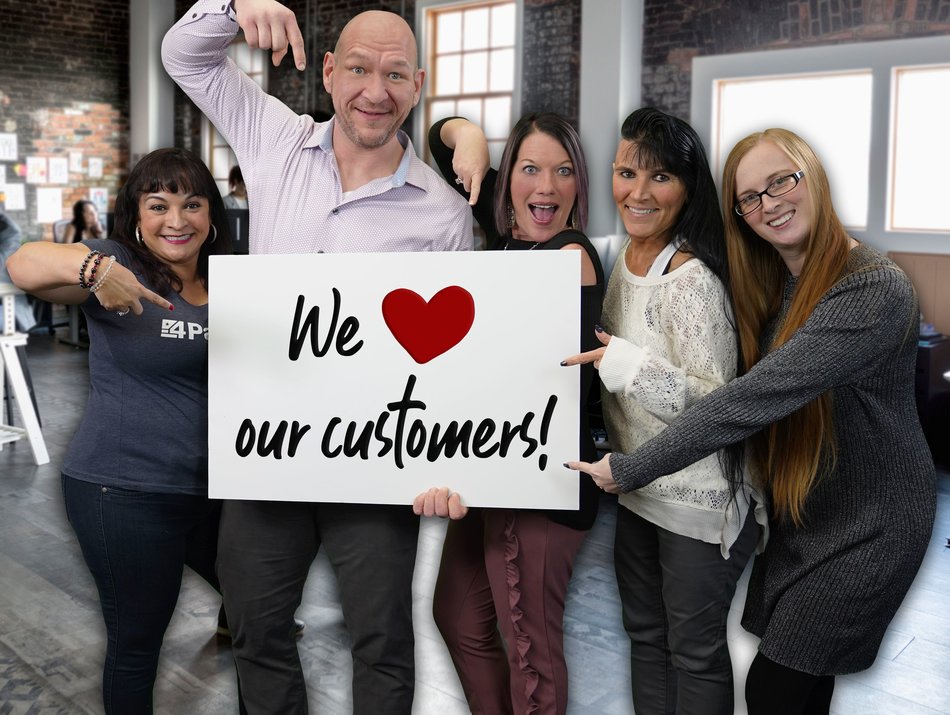 An American Company You Can Count On
Thanks to your support, we're able to employ 175+ American men and women from all across the USA. People who work hard and truly enjoy helping folks get prepared for emergencies.
Our office is located in Nashville, Tennessee. We're real people – Americans. Not some 800 number in a foreign call center.
So, if you need help… please call or chat with our friendly, America-based customer service team today.
Claim Your Tabletop Hydro-Garden Kits Now


Frequently Asked Questions
Q: Is the Tabletop Hydro-Garden Kit easy to use?
Q: What if I change my mind?
Q: How does shipping work?
Q: Is it safe to buy online?
References:
All testimonials in this advertisement are from real people; sometimes names and photos have been changed to protect their privacy and some were given free products in exchange for their honest feedback. Testimonials represent exceptional results, don't apply to the average purchaser and are not intended to guarantee that anyone will achieve the same results. The organizations, publications and people referenced on this site are not affiliated with 4Patriots. They have not endorsed, sponsored or recommended this product; no affiliation or endorsement is claimed. Terms & conditions apply.