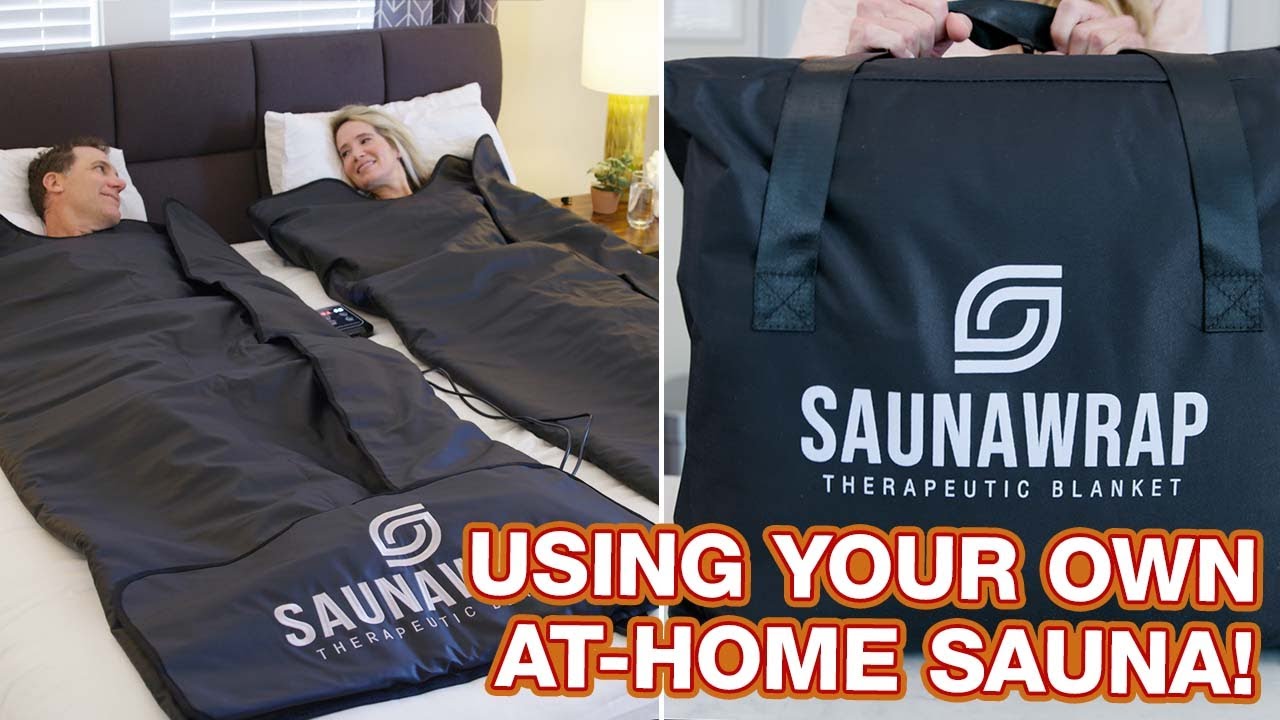 SaunaWrap Therapeutic Blanket
The easiest way to sauna... Bring the health benefits of a traditional, infrared sauna home at a fraction of the price. The SaunaWrap Therapeutic Blanket heats your body and melts away aches & pains in as little as 15 minutes.
And all you have to do is plug it in.
Melt Away Aches and Pains




Support Deeper Sleep




Boost Energy & Lift Mood




Cleansing Sweat in 15 Minutes Or Less




Soothing Low-EMF "Infrared" Technology




Burn Calories — 

like a light workout!


Easy to Clean & Store



FREE Shipping

 for Orders of $97+ (USA 48)



FINAL SALE
Regular price

$499

Sale price

$99.20

Unit price

per
Melt Away Aches & Pains in Minutes with This "Weird" Blanket...
Don't accept aches and pains as a "fact of life.
The SaunaWrap Therapeutic Blanket takes the natural healing power of saunas & puts it in your own home.
This infrared therapy can loosen tight joints and muscles, melt away built-up tension and beat back aches and pains (in your hands, feet, back & more)! But without the stifling heat...
While traditional saunas focus on heating the air around you, your SaunaWrap's infrared technology heats your body. So you don't have to crank that temperature to an ungodly number. And sit in unbearable heat.
The result? You feel younger, stronger and more excited to enjoy each day.
And the benefits of the SaunaWrap don't stop there. Every time you lie down, you're supporting healthy sleep, stronger circulation & clearer, tighter skin.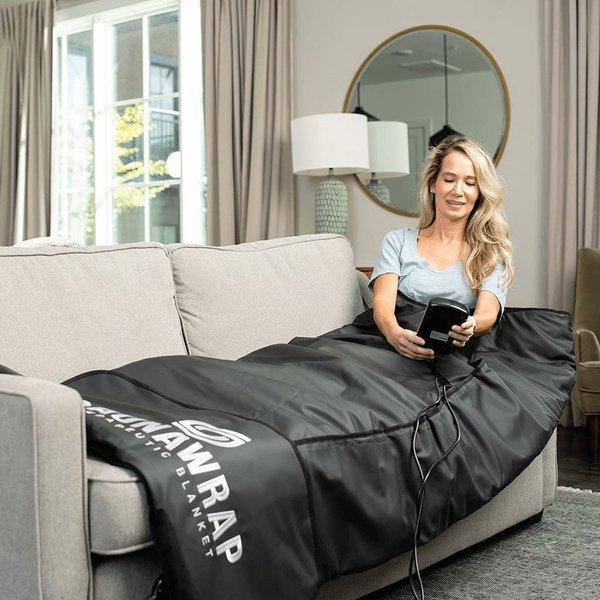 It's also dead simple to use. Simply turn it on, select your desired time and heat & hit start! Your SaunaWrap should be ready in 5-10 minutes.
And it's made of vegan leather. That makes it comfy to lie in & easy to clean up.
And unlike traditional saunas, your personal sauna blanket fits on your couch, bed or sprawled out on the floor.
And when you aren't using it, you can roll it up like a sleeping bag to store.
Enjoy the benefits of a traditional infrared sauna without the $6,000 price tag of installing a sauna in your home. Or fancy spa membership (as high as $3,000 per year).
Now with your SaunaWrap, you can bring your personal sauna home at a fraction of the price.
So grab one for you, your spouse, close friends and more — because here's the thing — everyone will want a turn. Click "Add to Cart" to start your order now.
Incredible — Perfect Way to Unwind Mind & Body
"I'm a hot yoga teacher, so I already know the benefits of heat and sweating and getting out all the toxins. I'm really excited that now there is an option to be able to do that at home while you're resting and relaxing. This blanket would be incredible for anyone that is suffering with any kind of anxiety or stress."
* Real reviews from real customers. Sometimes customers receive a free product to test or receive a free product as a thank you for submitting honest feedback. For more information, see footnote 1.
Here's What You'll Feel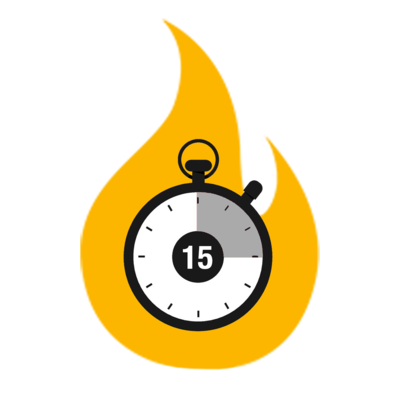 15 minutes...
Like a warm hug. Aches & pains start to melt away. A cleansing sheen of sweat forms over your body.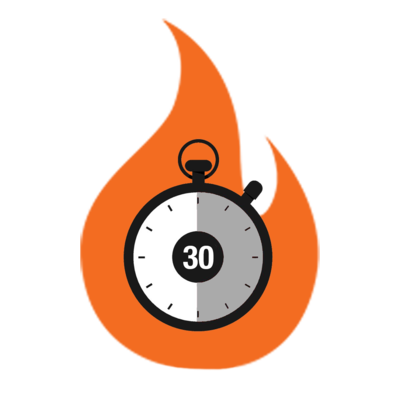 30 minutes...
Blood pumping, like a moderate workout.2 Deeper relief. "Happy hormones" are thrumming.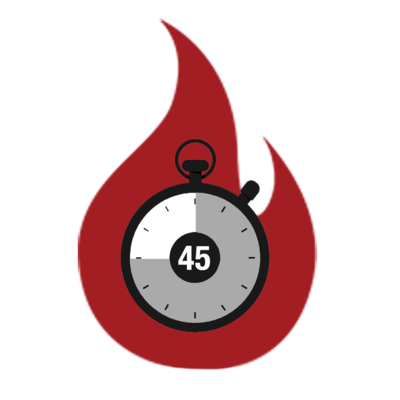 45+ minutes...
Euphoric, maximum relief. Pain eases. Tension melts away. Sleep like a baby tonight.
Here's the Science of Your "Sauna Blanket"
Advanced Infrared Technology Wrapped in 3 Layers of Premium Comfort
Your SaunaWrap Therapeutic Blankets are not like the traditional, wood-boxed saunas you know...
They're better.
Traditional saunas heat the air "around you." And can be the cause of that suffocating heat. That has you counting down the minutes before you can escape the "sweat box."
Infrared saunas heat your body. So you can get a more intense sweat, without cranking the heat up to extreme temperatures.3
That's why your SaunaWrap Therapeutic Blanket is made with a low-EMF, infrared heating element. And then wrapped in a series of non-toxic, premium fabrics.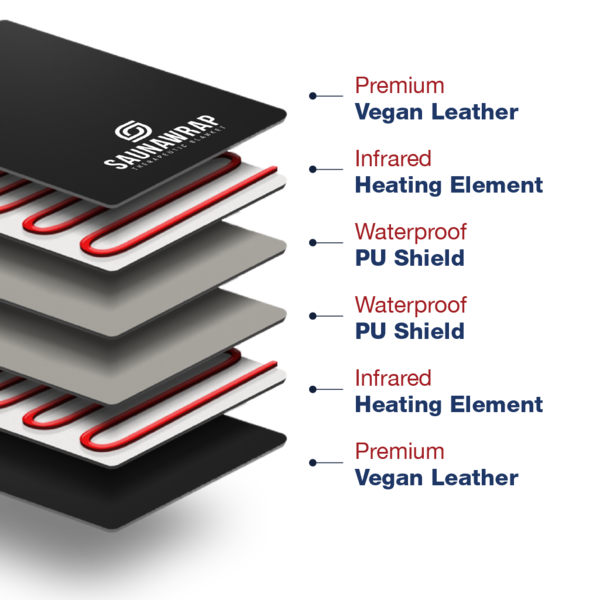 Let's break down the layers...
Lightweight, durable & toxin-FREE
Infrared-Heating Technology
Wrapped in soft, insulating cotton
Heat-resistant & waterproof
Your SaunaWrap Therapeutic Blanket is packed with science-backed technology you need to relax and rejuvenate your mind and body.
Claim Your SaunaWrap Therapeutic Blanket Now!
SaunaWrap Therapeutic Blanket Information:


100% Satisfaction Guarantee

Claim Your SaunaWrap Therapeutic Blanket Now!
Customer Reviews: Folks Love the SaunaWrap Therapeutic Blanket
Gets My Blood Pumping in the Morning
"The mornings were more beneficial to loosen up. It gets your blood flowing and makes it easier to stretch.
You get out and think 'I really didn't sweat that much' and then look and say, 'yeah, I did!'"
Our New Post-Work Recovery Hack
"My husband's an equipment operator and I'm a hairdresser. We both have really physically taxing jobs. But with the SaunaWrap, we can recover from the comforts of our own home. I love that I can have a sauna while watching tv!"
* Real reviews from real customers. Sometimes customers receive a free product to test or receive a free product as a thank you for submitting honest feedback. For more information, see footnote 1.
Your 4Patriots Order is 100% Risk-FREE
100% Money-Back Satisfaction Guarantee
If for any reason you're not satisfied with your 4Patriots products, just return them within 365 days (that's a full year) from the date of purchase and we'll refund 100% of your purchase price. So there is no risk to you.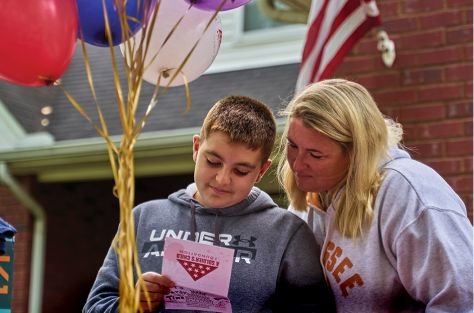 Your Order Helps USA Veterans
When you shop with 4Patriots, a portion of the proceeds goes to charities that support our veterans and their families. Including Operation Homefront, Fisher House, A Soldier's Child-Foundation and Team Rubicon.
4Patriots and our affiliated brands have donated more than $975,000 since we founded the company. And the number keeps growing!
You can feel good knowing that you're supporting our veterans while getting the peace of mind you deserve.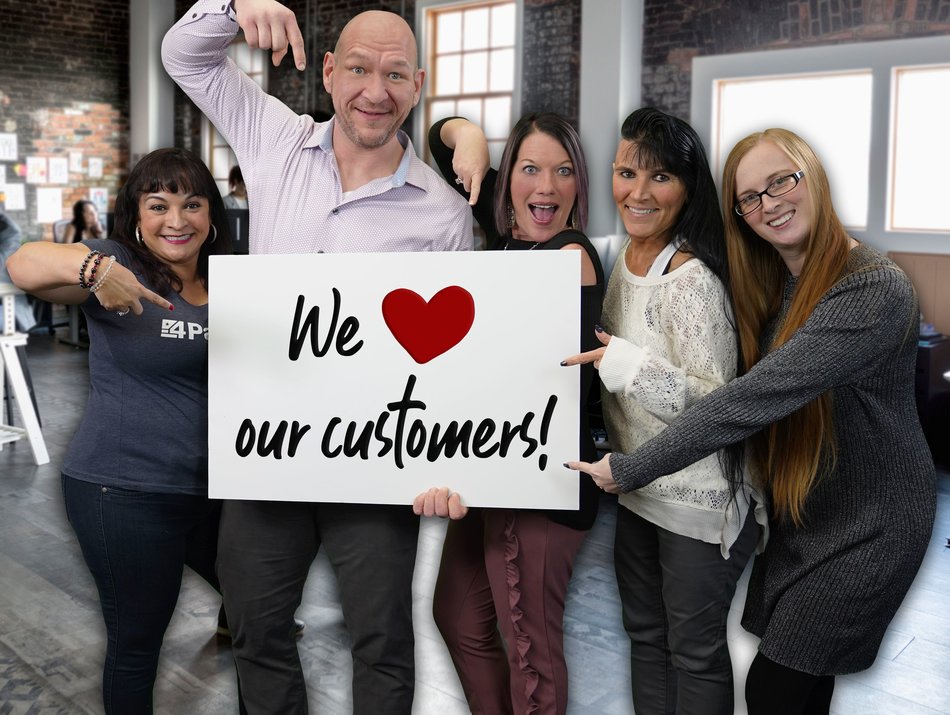 An American Company You Can Count On
Thanks to your support, we're able to employ 175+ American men and women from all across the USA. People who work hard and truly enjoy helping folks get prepared for emergencies.
Our office is located in Nashville, Tennessee. We're real people – Americans. Not some 800 number in a foreign call center.
So, if you need help… please call or chat with our friendly, America-based customer service team today.
Claim Your SaunaWrap Therapeutic Blanket Now!
Frequently Asked Questions
Q: What is the SaunaWrap made of?

Q: How hot does the SaunaWrap get?

Q: Can I use it on my bed?

Q: How do I clean my SaunaWrap?

Q: Will I still sweat even with my head outside the blanket?

Q: What if I change my mind?

Q: Is it safe to buy online?

1. All testimonials in this advertisement are from real people; sometimes names and photos have been changed to protect their privacy and some were given free products in exchange for their honest feedback. Testimonials represent exceptional results, don't apply to the average purchaser and are not intended to guarantee that anyone will achieve the same results. The organizations, publications and people referenced on this site are not affiliated with 4Patriots. They have not endorsed, sponsored or recommended this product; no affiliation or endorsement is claimed. Terms & conditions apply.
2. What is an infrared sauna? Does it have health benefits? Mayo Foundation for Medical Education and Research (2020, June 12). Retrieved from https://www.mayoclinic.org/healthy-lifestyle/consumer-health/expert-answers/infrared-sauna/faq-20057954
3. Is an Infrared Sauna Better Than a Traditional Sauna? Healthline. (2018, May 29). Retrieved from https://www.healthline.com/health/infrared-sauna-benefits