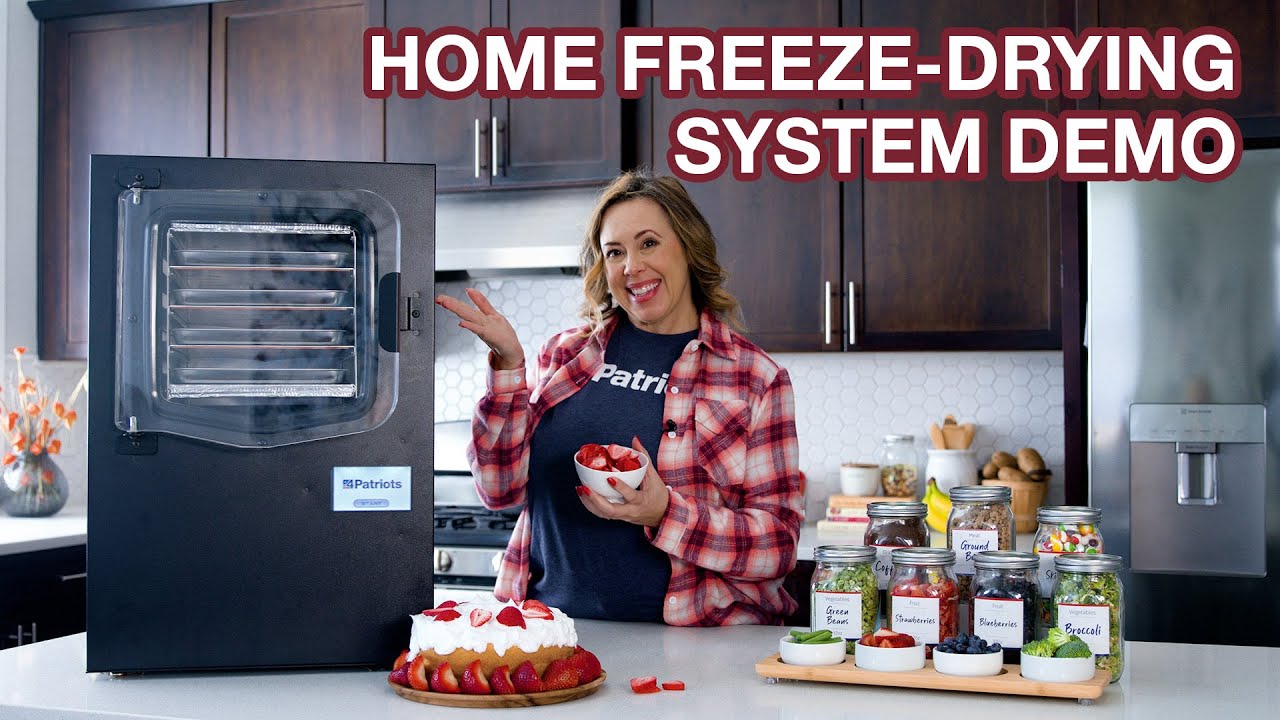 Home Freeze-Drying System Tray - 2-Pack
[CUSTOM] XL Stainless Steel Trays & Silicone Mats. Made to be a perfect fit for your 4Patriots Home Freeze-Drying System. These trays will take advantage of your system's "max capacity." Letting you transform your family's favorite foods into high-quality meals that are delicious for decades.
Commercial grade & built to last
2 18" stainless-steel trays
2 silicone mats
Holds up to 16 lbs. per tray
Easy to use & clean

FREE Shipping for orders of $97+ (USA 48)
Regular price

Sale price

$49

Unit price

per
4Patriots Home Freeze-Drying Trays
Custom Made for Your Home Freeze-Drying System
Use your 18" Stainless-Steel Trays to freeze dry thousands of pounds of food. Letting you add to your existing food stockpile or create your own with the food you want.
Plus, you'll get the convenience of matching silicone mats — so your food doesn't stick to the trays. And clean-up is a snap!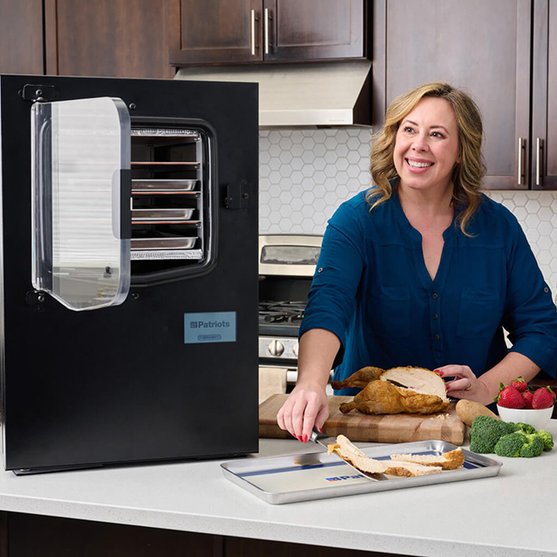 You'll love having your Home Freeze-Drying Trays for...
Stockpiling your own food
Saving money on groceries
Beating supply chain issues
Protecting your garden harvest
Eating healthier as a family
Making treats & goodies too
Creating lightweight camping meals
Peace of mind!
And much more! So whether it's freak storms, inflated grocery-store prices, or when the household budget is stretched too thin… You make food for your own stockpile using these custom trays and your Home Freeze-Drying System.
Click "Add to Cart" to start your order now.
"Buy Peace of Mind Now, While You Can"
"We got a huge winter storm in Texas. I have several of the 4Patriots food packs and the generator. The good part about all of this is that it was just such peace of mind to have this stuff. We were three days without power.
We were able to keep our batteries charged on our phones and to be able to entertain ourselves and also to stay in contact with our family and friends. Having that peace of mind of having the extra food there in case it did carry on was an enormous weight off my shoulders."
* Real reviews from real customers. Sometimes customers receive a free product to test or receive a free product as a thank you for submitting honest feedback. For more information, see footnote 1.
Claim Your Home Freeze-Drying Trays Now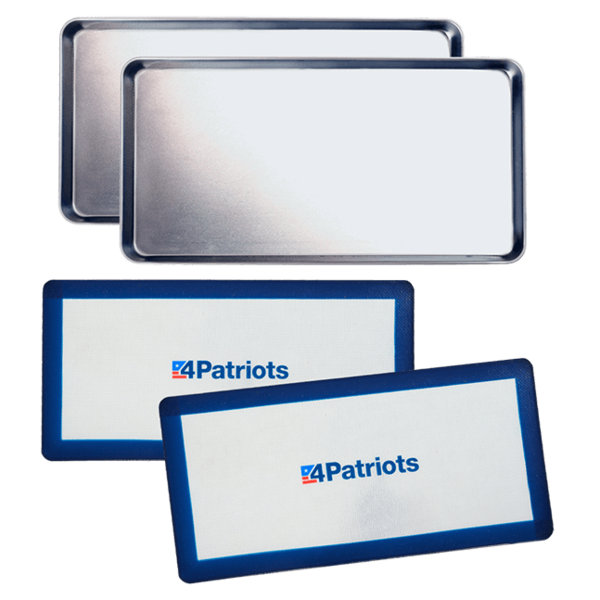 Home Freeze-Drying Trays Information:


100% Satisfaction Guarantee

Claim Your Home Freeze-Drying Trays Now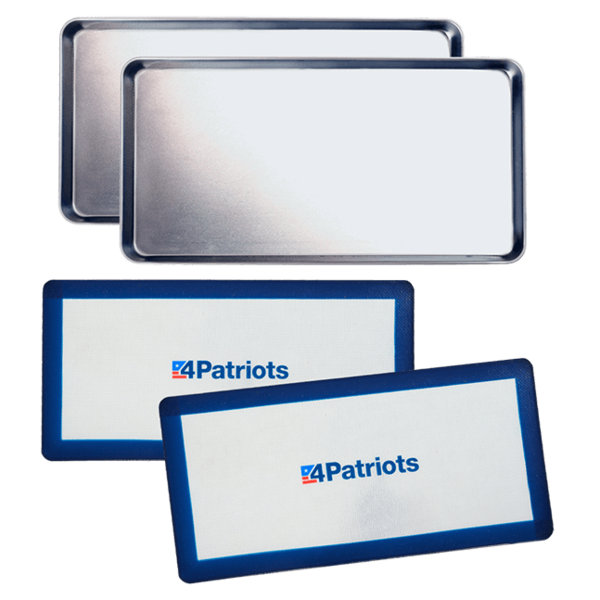 Customer Reviews: Folks Love 4Patriots
"I cannot believe how many items this company has come up with for our comfort & safety in our survival. Every item has a lot of thought & energy involved in protecting us from just about anything. I feel good giving this company my business because I know it's going to a good cause."
Excellent Emergency Products
"4Patriots offers excellent emergency products. Great service and great communication make this company well deserving of your business. 4Patriots makes you feel like you're dealing with a caring family who cares about your family. I will certainly buy future products from them."
* Real reviews from real customers. Sometimes customers receive a free product to test or receive a free product as a thank you for submitting honest feedback. For more information, see footnote 1.
Your 4Patriots Order is 100% Risk-FREE
100% Money-Back Satisfaction Guarantee
If for any reason you're not satisfied with your 4Patriots products, just return them within 365 days (that's a full year) from the date of purchase and we'll refund 100% of your purchase price. So there is no risk to you.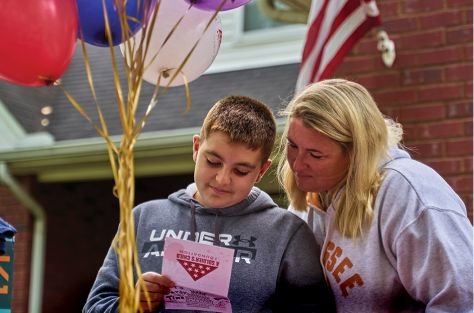 Your Order Helps USA Veterans
When you shop with 4Patriots, a portion of the proceeds goes to charities that support our veterans and their families. Including Operation Homefront, Fisher House, A Soldier's Child-Foundation and Team Rubicon.
4Patriots and our affiliated brands have donated more than $975,000 since we founded the company. And the number keeps growing!
You can feel good knowing that you're supporting our veterans while getting the peace of mind you deserve.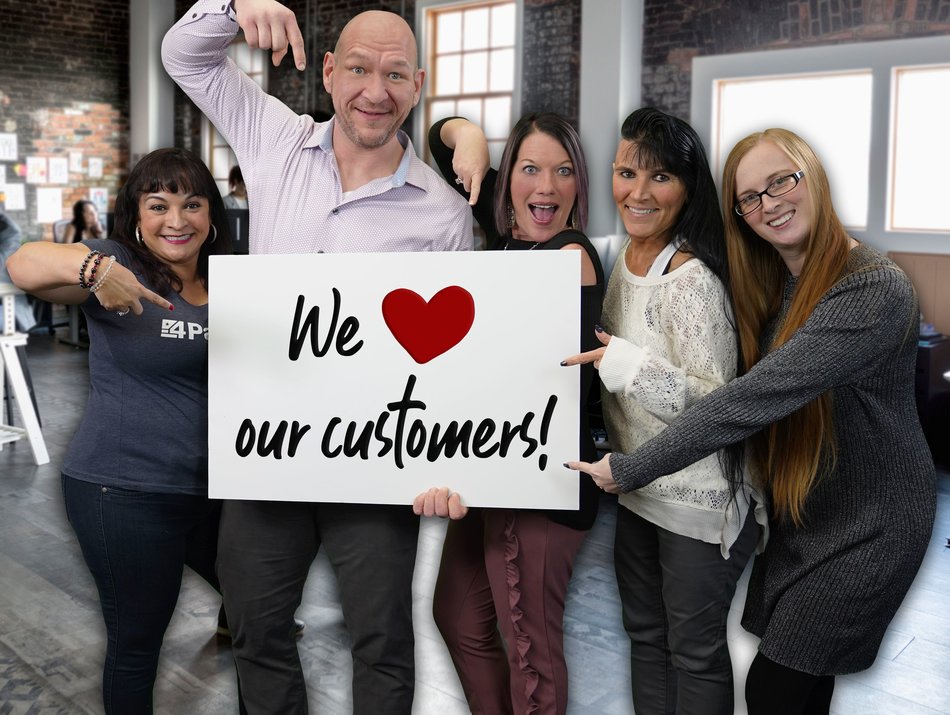 An American Company You Can Count On
Thanks to your support, we're able to employ 175+ American men and women from all across the USA. People who work hard and truly enjoy helping folks get prepared for emergencies.
Our office is located in Nashville, Tennessee. We're real people – Americans. Not some 800 number in a foreign call center.
So, if you need help… please call or chat with our friendly, America-based customer service team today.
Claim Your Home Freeze-Drying Trays Now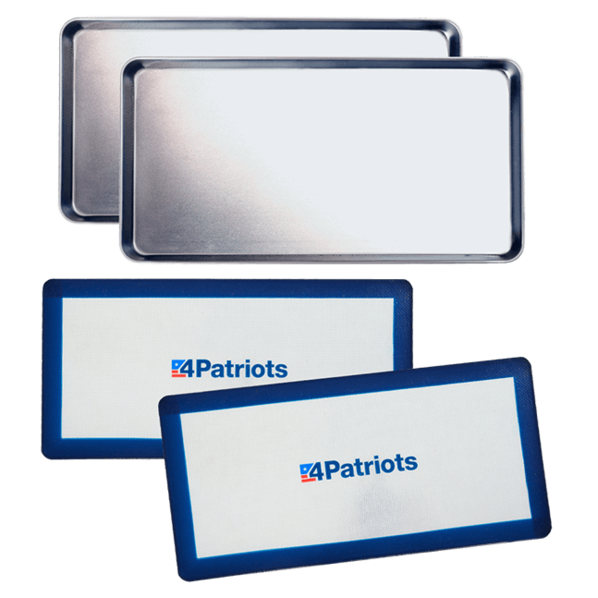 Frequently Asked Questions
Q: How does shipping work?

Q: Is it safe to buy online?

References:
All testimonials in this advertisement are from real people; sometimes names and photos have been changed to protect their privacy and some were given free products in exchange for their honest feedback. Testimonials represent exceptional results, don't apply to the average purchaser and are not intended to guarantee that anyone will achieve the same results. The organizations, publications and people referenced on this site are not affiliated with 4Patriots. They have not endorsed, sponsored or recommended this product; no affiliation or endorsement is claimed. Terms & conditions apply.